8K Modes for Canon EOS R5 Leaked: No Crop, No Overheating Issues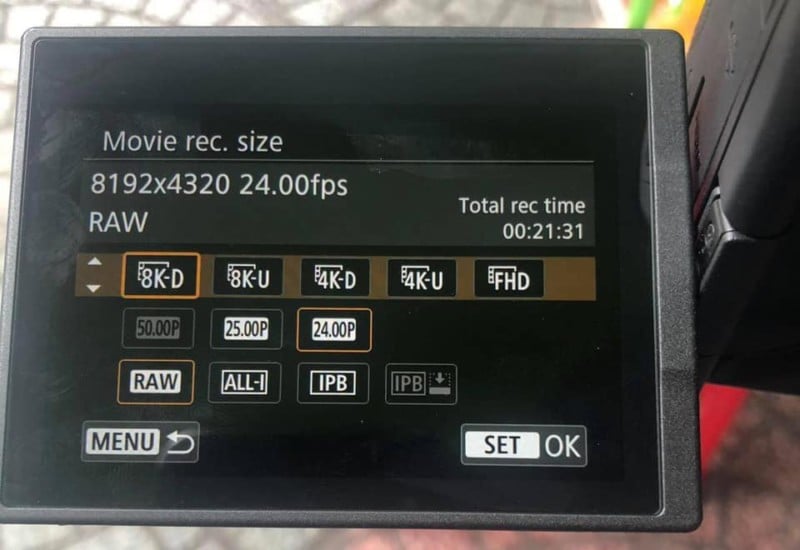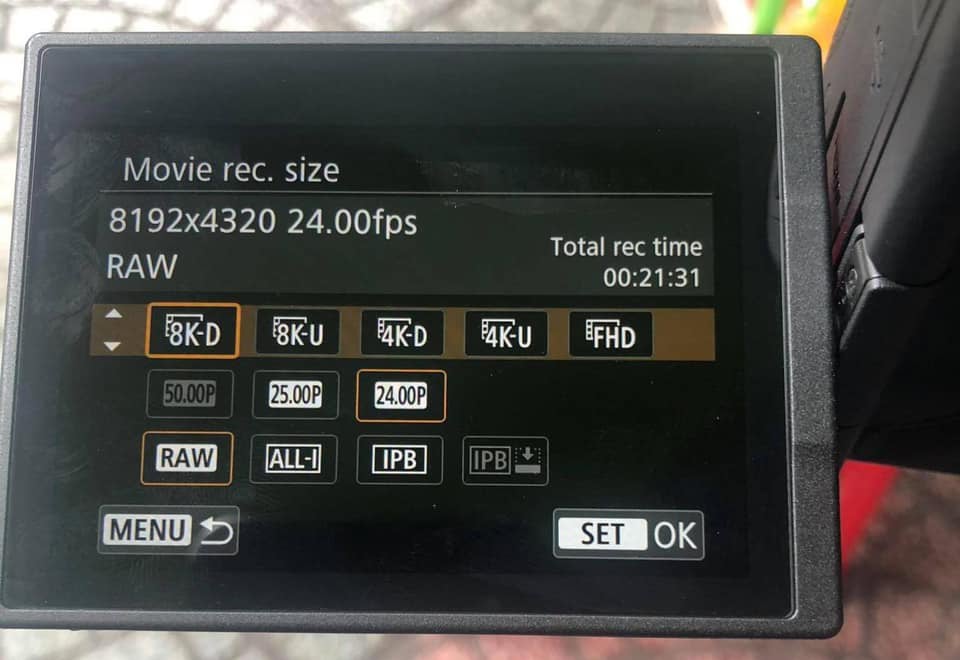 Over the weekend, Mirrorless Rumors got their hands on a leaked photo and some exciting information about the 8K and 4K video modes in the upcoming Canon EOS R5. The headline news: there is no crop in 8K or 4K/120p, and the camera doesn't seem to be limited by overheating issues.
In addition to what we can glean from the image itself, MR's source shared four tidbits of additional information about recording with the camera in 8K. What you see above was shot on a 512GB CFExpress card, in 8K RAW, which filled the card after just over 21 minutes of continuous recording. Important notes from the source:
There is no crop in either 8K/30p or 4K/120p
There is no dual recording to both cards when shooting video
The camera was able to record over 20 minutes of 8K RAW footage continuously without any overheating issues
As EOS HD points out, this is photo is from a camera in PAL mode. In NTSC the video site says 25p will be replaced by 30p. The one thing we don't know yet: will this camera be able to record RAW video in 4K as well as 8K, or will that option be grayed out? We'll just have to wait and see.
Fortunately, we won't be waiting long. Canon is expected to officially announce the EOS R5 (and a whole lot more) this week, during a "virtual product launch" on July 9th at 8am ET.
(via Canon Rumors)