Court Reopens Photographer's Lawsuit Against Mashable Over Instagram Embedding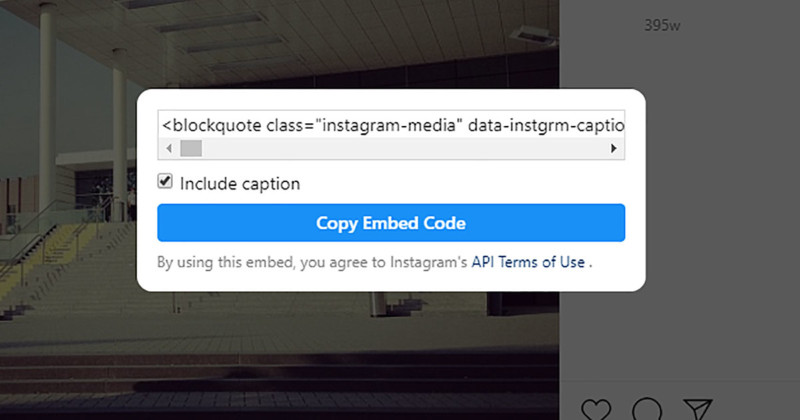 The US District Court for the Southern District of New York has re-opened the controversial copyright infringement lawsuit filed by photographer Stephanie Sinclair against the publication Mashable, who embedded one of her images through Instagram after she denied their request to license the photo for an article.
The dispute stems from a 2016 article titled, "10 female photojournalists with their lenses on social justice," which highlighted Sinclair's work alongside nine other respected female photojournalists.
While preparing the article, Mashable offered Sinclair $50 to license one of her images of a Guatemalan mother and child; when Sinclair refused, Mashable used the image anyway, opting to embed the photo from Instagram as a sort of loophole:
Sinclair subsequently sued Mashable for copyright infringement; however, the case was thrown out back in April when the court ruled that Instagram's Platform Policy allows the company to grant Mashable (and anyone else) a sub-license to use the work as long as it's live and public on the Instagram website.
That ruling was contradicted earlier this month by Instagram itself, which stated outright that "While our terms allow us to grant a sub-license, we do not grant one for our embeds API." This seemed to invalidate the court's opinion, leading Sinclair to file a motion for reconsideration with the US District Court for the Southern District of New York.
That, finally, brings us up to present day.
Judge Kimba Wood granted Sinclair's motion to re-open the case. In an opinion & order published earlier today, Judge Wood writes that "pleadings contain insufficient evidence to find that Instagram granted Mashable a sub-license to embed Plaintiff's Photograph on its website."
The Opinion maintains that Instagram does have the right to grant a sub-license to anyone it pleases; however, citing the recent case of McGucken vs Newsweek that prompted Instagram's statements earlier this month, Judge Wood "revised the opinion" because "the court did not give full force to the requirement that a license must convey the licensor's 'explicit consent' to use a copyrighted work.
In other words, Instagram didn't give Mashable explicit consent to use the photo under that sub-license, so Mashable can't use IG's Platform Policy as a legal defense against Sinclair's copyright infringement claim.
You can read the full opinion for yourself below:
This latest order means that Sinclair's lawsuit against Mashable will be allowed to move forward for now—good news for photographers who felt that the publication wronged Sinclair in how they handled the situation. Speaking with PetaPixel over email, NPPA general counsel Mickey H. Osterreicher praised the ruling:
NPPA is very pleased to read that the court reconsidered its decision in this important case. As the judge appropriately noted, Instagram's Platform Policy terms are "insufficiently clear" and dismissal at this point in the case is not proper.

It is one thing for the terms of service to help users obtain a license to the work of others and quite another to grant users such rights even when the owner of the work has already refused to do so.

It will be interesting to see what is determined through the discovery stage of the case or whether the defendants choose to settle.
It's possible Sinclair will still lose this lawsuit if it goes to trial—though, as Osterreicher pointed out, the defendants might choose to settle. Instagram embedding is still likely defensible based on the established "server test," putting the onus on Instagram to allow users to disable embedding on a per-photo basis… something the company is considering.
The strange situation here is that Mashable first offered to license the photo and was explicitly denied. Whether that provides any legal standing to find the publication culpable of copyright infringement is for the courts to decide.