Easy Posing 'Prompts' That'll Help You Capture Natural Looking Portraits
Photographer and YouTuber Julia Trotti has put together a helpful tutorial that'll help you capture more natural looking portraits. In this short BTS video, she shares some of the common posing 'prompts' she uses with her subjects to capture a variety of different looks in each session.

Like most good
posing tutorials
we've seen, Trotti's advice isn't about researching specific poses and trying to get your model to recreate them. Unless you're working with a professional fashion model, this will almost always lead to stiff and unnatural looking shots.
Instead, Trotti uses various prompts to create natural movement and (quite literally) loosen her subject up. Prompts discussed in the video include:
Having the subject move and rotate their shoulders
Working with the head tilt
Having the subject move their feet, sway, and shift their weigh around
Asking the subject to move their hands while you're shooting for a "softer" look
Having the subject lean against fences, walls, and other nearby objects
All of these simple prompts are meant to introduce movement and prevent the static posed look so common in beginner portrait photography. Here are some of the photos Trotti captured during this particular session with her model Shanice: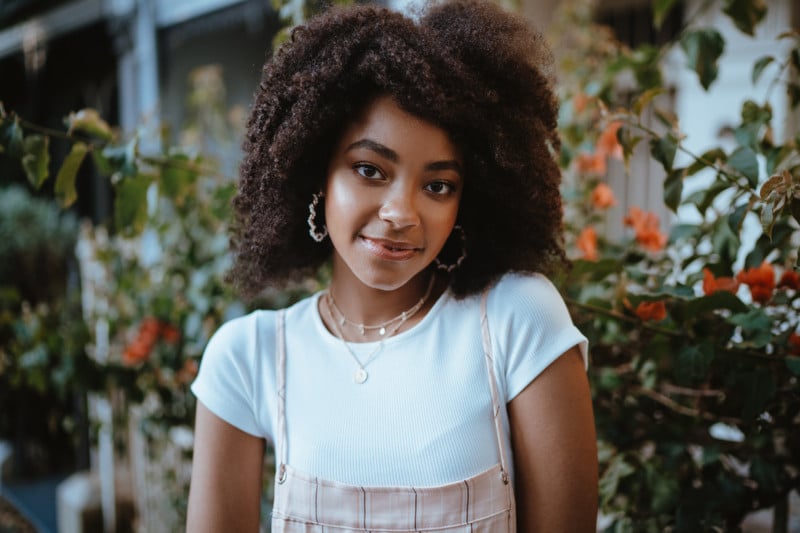 To see all these tips in action, and check out more sample photos from the session above, check out the full video up top. And if you want more beginner-friendly portrait photography tutorials, check out Trotti's YouTube channel for lots more content like this.
---
Image credits: All photos by Julia Trotti and used with permission.