Let's Slow Things Down and Think About the Essential
As a celebrity portrait photographer and street artist, I am used to being quick when it come to the execution of photography.


I recently made a trip to Kolkata in India for a street art project, but while there, I took the time to do street portraits. I walked up to people and asked to shoot portraits of their faces.
Many people in Kolkata are really living in conditions we often can't even imagine, so it was essential for me to bring a little piece of myself to them.
We started to make some portraits in the streets. All the pictures you see in this article were shot in less than 3 frames because in India — and especially in an area where the majority of people have never seen en European guy — when you start to do photography with a strobe, so many people come around that you can't move anymore. Don't be mistaken, though: the people are so nice, and they are just curious to watch you and learn what you're doing.
So the first step was shooting portraits of random people in the streets:
After that, I found a local Indian photo printer. The shop is so old but so pure!
This is when the most important part of this project began. THIS is the point of this article.
We as photographers talk about OUR work and OUR portraits, but NO. A portrait is something you create with someone you do or don't know at a particular time.
If you shoot another portrait of the same person 10 minutes later, you'll make a different one. Portrait photography is an exchange in a tiny, tiny span of time between two people.
This is so obvious but so easy to forget too. I am asked daily about my tips and tricks. I didn't shoot these portraits in the best high-end studio situation, but I did have some nice gear (the Elinchrom ELB 400 an Elinchrom Rotalux 70cm Deep Octabox). But what really matters in a portrait?
What really matters is the relationship I developed with the person I photographed. We don't speak the same languages, we have different cultures, but when we meet each other, I try my best to give a part of myself to them.
That's the best advice I can give any portrait photographer.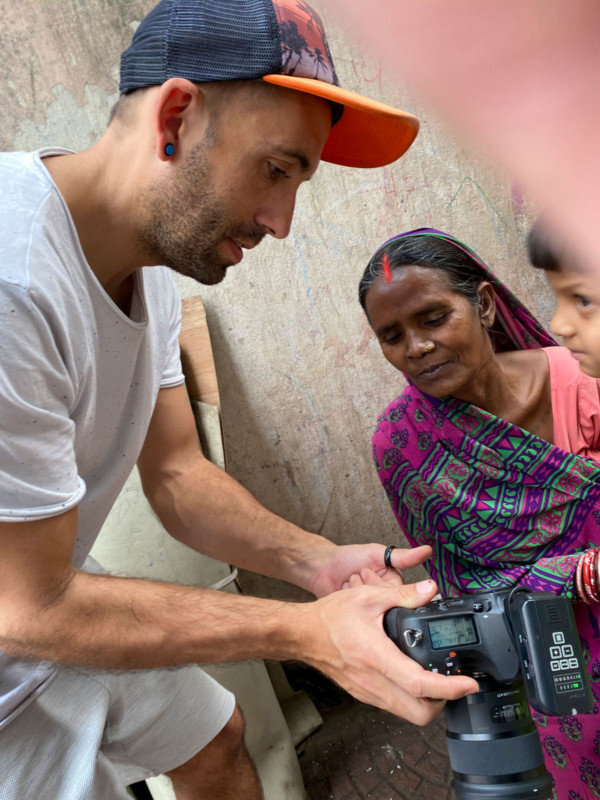 ---
About the author: Philippe Echaroux is a French celebrity photographer. The opinions expressed in this article are solely those of the author. You can find more of his work on his website, Instagram
---
Image credits: Behind-the-scenes photos by Sébastien Delarque