Beware: New 3D Airport Scanners Will Wipe Unprocessed Camera Film
Airports around the United States are getting futuristic new CT scanners that give the TSA an instant 3D view of carry-on luggage contents, but the new scanners are a development film photographers should be wary of — they can reportedly wipe out your unprocessed film with a single scan.

The
TSA
and
American Airlines
announced in mid-2018 that they would be rolling out 3D X-ray technology to replace the 2D X-ray systems of the past.
"Because CT technology is three dimensional, this new checkpoint technology has the potential to provide better visibility and allow the operator to rotate the bag's image 360 degrees to show the contents of carry-on items at every angle," American Airlines wrote. "CT provides the capability to virtually see beyond unwanted clutter and greatly enhances the ability to visually inspect the contents of carry-on bags for explosives and other prohibited items."
Over 145 of the machines should now be deployed around the country.
The Los Angeles-based photography business Freestyle Photo Supplies spotted one of the new machines at LAX and posted a warning to Instagram:
"Watch out for these new machines at the airports," the retailer writes. "It's a CAT Scan and will absolutely destroy any film in a second. The equivalent of putting your film through the old scanners about a thousand times. Lead bags won't save you."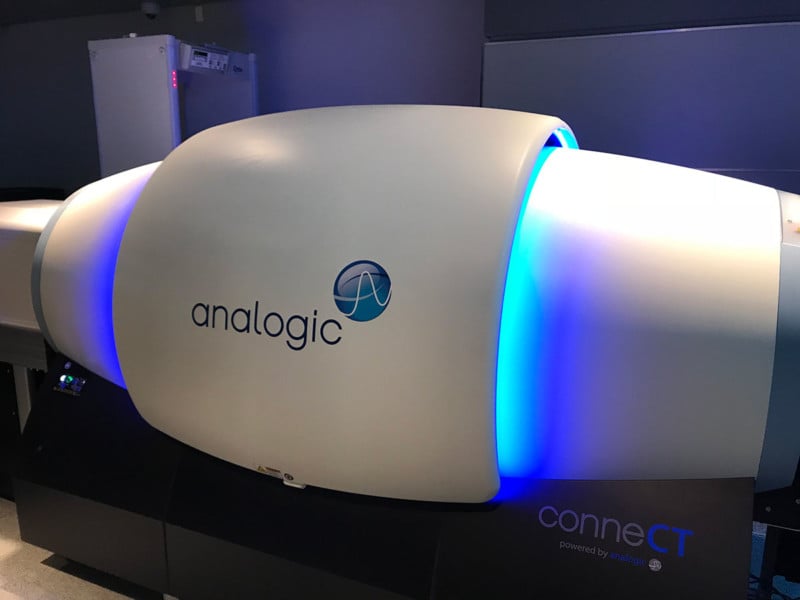 While older X-ray machines used for carry-on luggage were relatively low radiation compared to checked-luggage scanners and therefore safe for most films, the new 3D machines change the equation by upping the radiation significantly. It's essentially the checked-baggage scanners miniaturized for carry-on bags.
"The x-ray machines used to screen checked and carry-on baggage will not affect digital camera images, slides, photo compact discs, picture discs, or film that has already been processed, including developed medical x-rays," the TSA says in a statement to Kosmo Foto. "Most x-ray machines used to screen carry-on bags should not damage undeveloped film under ASA\ISO 800. There are a limited number of screening checkpoints that use x-ray equipment that may damage undeveloped film."
Instead of putting your film onto the convener belt, you can simply pack it in a clear plastic bag, explain the situation to the security personnel, and request a hand inspection.
Read also: Flying with Film: How to Handle X-ray Checkpoints as a Photographer
"The nice TSA agents at LAX had no problem with a handcheck and seemed to be informed that this is no joke," Freestyle says.
---
Image credits: Header photo illustration based on photo by American Airlines.