Photos of Endangered Species Where Every Pixel Represents One Animal
Back in 2008, the World Wildlife Fund teamed up with Yoshiyuki Mikami to create an incredibly powerful campaign using photos of endangered species where every pixel represented one animal left in the wild. Now, a programmer named Joshua Smith took this idea and updated it, releasing a new series of images that have quickly gone viral online.
Smith took this project on as a programing challenge, uploading the results to Imgur when he was done. Inspired by Mikami's art concept, he created a python script that would scrape the endangered species list from Animal Planet and generate an image with the correct number of pixels. By popular demand, he's actually now posted the script to GitHub, where you can try it out yourself.
The images aren't perfect. You can't split pixels, and each image is square, so the photos are all multiples of identical numbers of pixels (7×7 or 8×8), but the people who are complaining that there are 60 animals left but only 49 pixels in that image might be missing the point. Some images are so pixelated that there is no identifiable animal; by contrast, a human portrait would need to be made up of 7.53 billion pixels, or 7.53 gigapixels, in order to be accurate.
Scroll down to see a selection of images from Smith's gallery, and then head over to Imgur if you'd like to see the rest, or check out his GitHub project to copy (and possibly improve on) the scrip for yourself.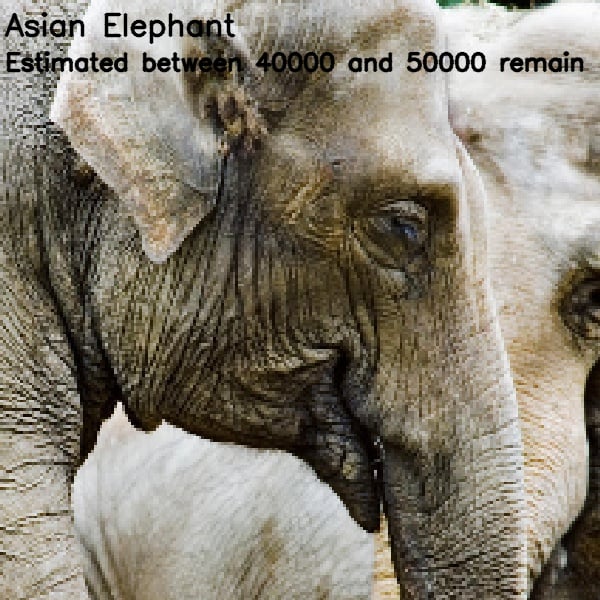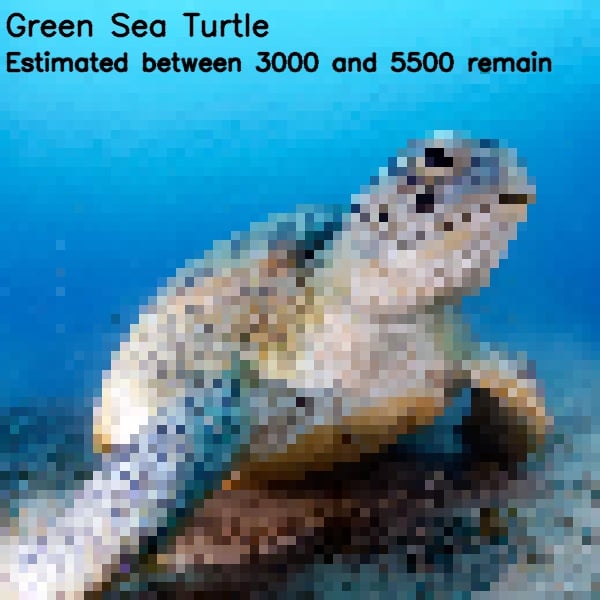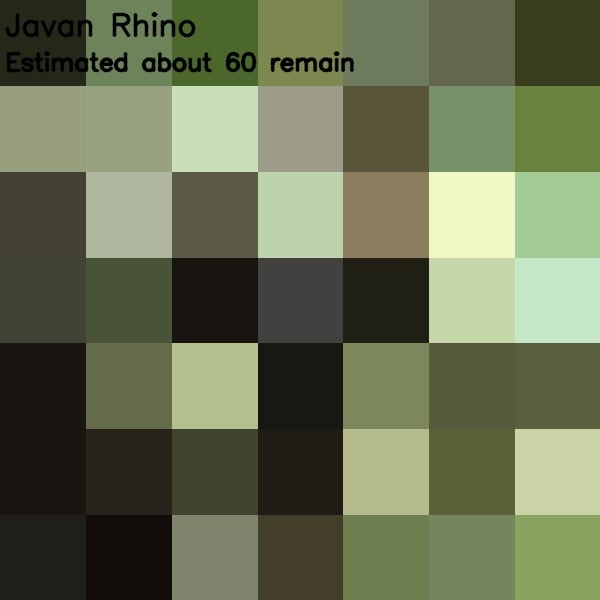 (via Laughing Squid)
---
Image credits: Images created by photo editor JJSmooth44. Original idea by Yoshiyuki Mikami for WWF.