FAA Bans Some 15-Inch MacBook Pros from Flying Due to Battery Recall
If you own one of the 15-inch MacBook Pros that was part of Apple's recent battery recall, you'll want to get the battery replaced before you try and take it on a flight. The FAA has confirmed that all affected MacBook Pros are banned from flying until and unless the battery is replaced by Apple.
In case you missed the news, Apple recalled a "limited number" of 15-inch, mid-2015 Retina MacBook Pros back in June after it was brought to their attention that "the battery may overheat and pose a fire safety risk." As we reported in July, this isn't some exaggeration. This is what happen to designer Steven Gagne's laptop while it was sitting in his living room, unplugged: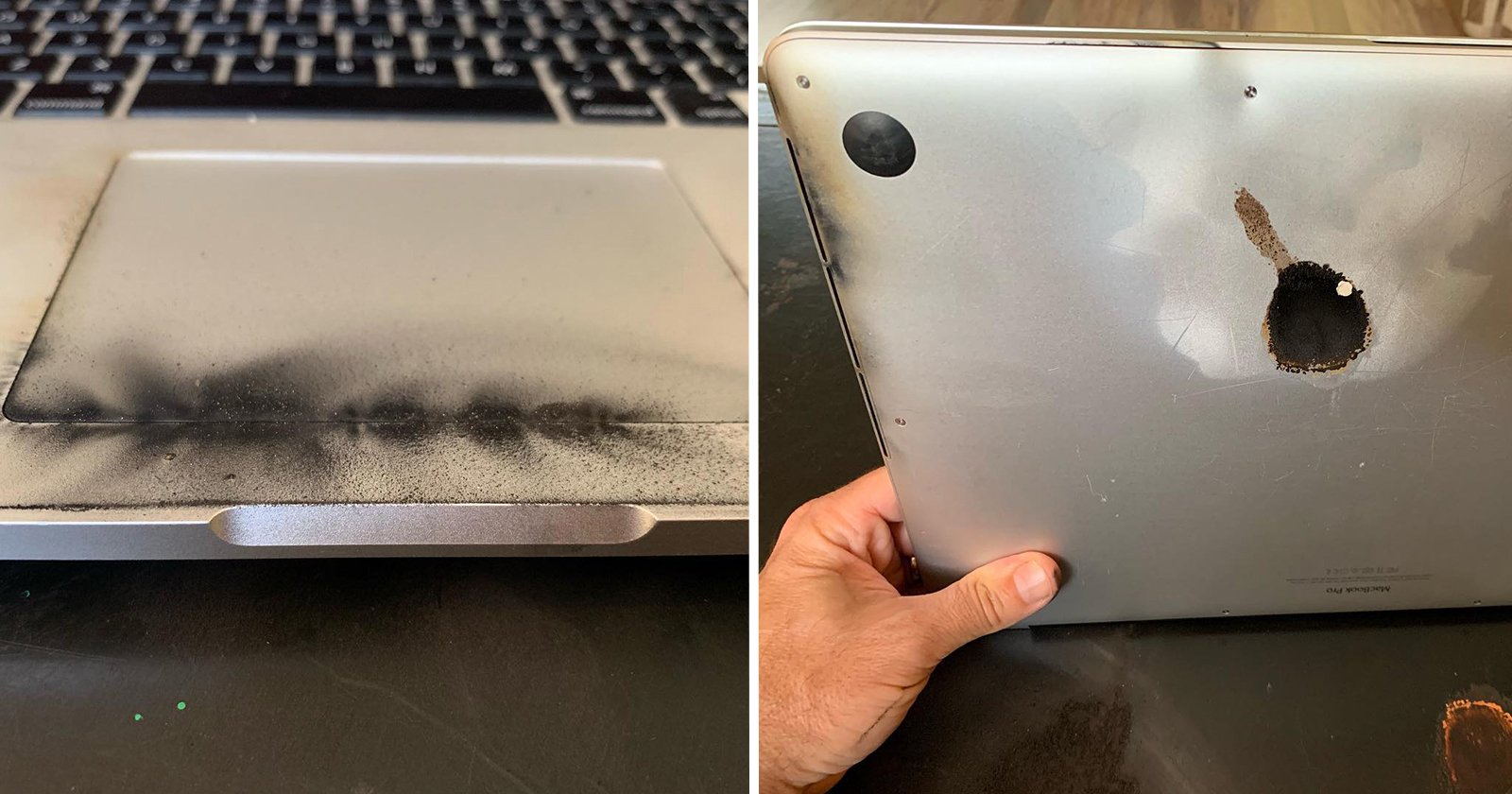 Given the seriousness of the issue, the FAA tells Bloomberg that it has "alerted major U.S. airlines about the recall" and told them to follow the 2016 guidelines for products with recalled batteries. That means any affected MacBook Pros sold between September 2015 and February 2017 are no longer allowed in cargo or carry-on luggage until you get the battery replaced by Apple. The same goes for airlines in Europe, as well as four airlines managed by Total Cargo Expertise: TUI Group Airlines, Thomas Cook Airlines, Air Italy, and Air Transat.
To find out if your laptop is one of the 458,000 affected units sold in the US and Canada, visit Apple's support page and enter your laptop's serial number into their online form. If affected, you'll be prompted to make an appointment at the Genius Bar, where they'll ship off your laptop (ground shipping…) for a free battery replacement.
The good news is, once the battery is replaced you're free to take it on any flight you wish. The bad news: it can take up to two weeks to get your computer back from the Apple Service Center.
---
Image credits: Photographs by Steven Gagne and used with permission.