Photos of Venice Canals at Night
The famous canals of Venice, Italy, are usually photographed with the hustle and bustle of tourists and boats. French photographer Thibaud Poirier decided to visit them in the quiet of the night and shoot beautiful photos showing a different side of the city.


Colossal writes that Poirier used Google Maps to locate bridges over canals before heading out to those spots with his camera.
All the photos in the series were shot from land (e.g. on bridges and streets).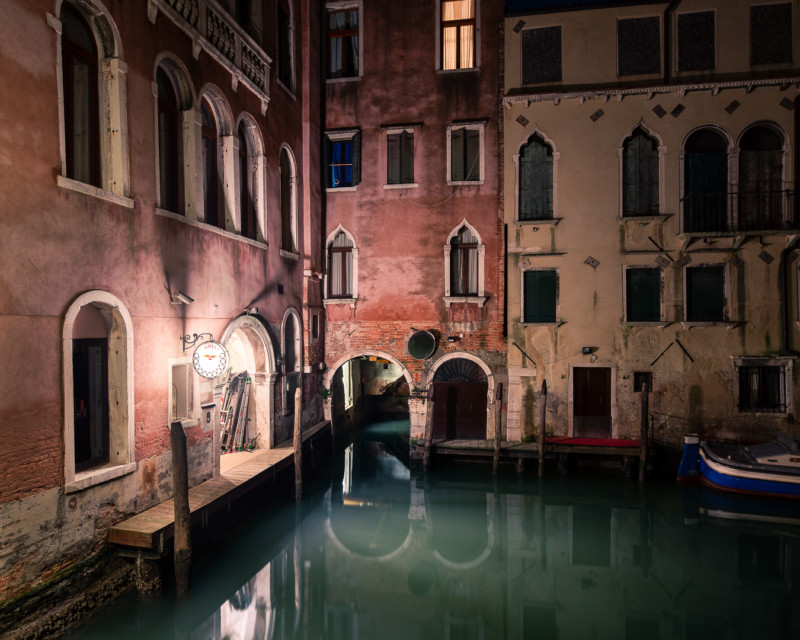 You can find more of Poirier's work on his website, Facebook, and Instagram.