My Journey to 28mm in Street Photography
For many years, the only lens focal length I felt comfortable with when doing street photography was a 50mm.

Over the years, I've owned several high-end 50mm lenses for Leica M bodies, including the Noctilux and the amazing APO-Summicron.
I was quite happy with these lenses for a while, but I started to feel confined and that my work process was sort of automated in a way.
Unlike previous times in which I just changed from one 50mm lens to another, this time a bigger change had to happen — one that would challenge me and drastically change the way I look at the world.
Luckily for me, around this time Leica presented a new version of its classic lens from the 1950s, the Summaron-M 28mm f/5.6.
I am not sure what made me feel so excited about this specific lens. It might have been its vintage look, the compact size, and weight, the unique hood, or maybe all of the above. In any case, I was absolutely thrilled about testing it for myself.
From the start, I knew that it wasn't going to be easy. This lens was much slower and wider than what I have been used to and am comfortable working with. I therefore decided that to give myself time to study, get to know, and fully understand this lens, I would not remove it for at least one full year, no matter how hard or challenging the project would be. It would be done with the 28mm or not be done at all!
There were numerous times I missed beautiful photos due to my lack of understating of the wide lens, photos I could easily capture using the good and old 50mm.
Frustrating as it was, I knew that it is a part of the process — trial and error.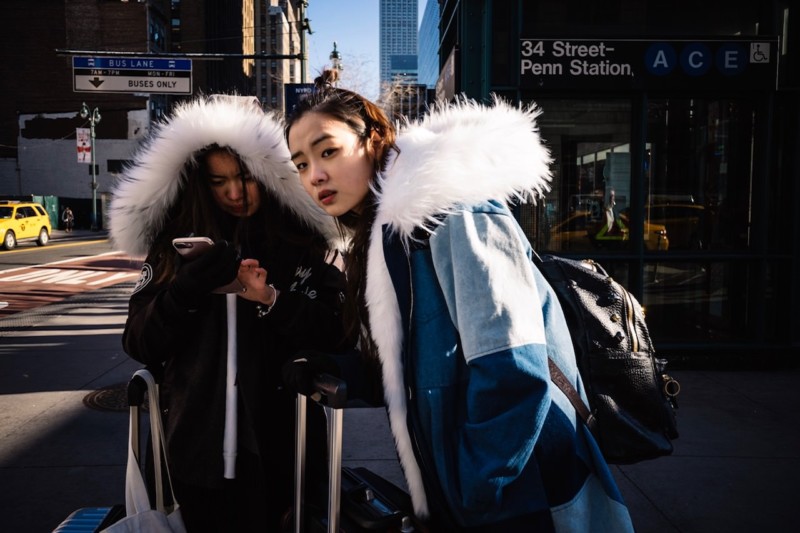 Using the 28mm opened my mind. If I automatically focused on the object I was about to shoot, now I saw and felt its synergy with the environment. Now I had to make sure that they became one. The object was no longer the only thing in the photo — it was now a part of a whole and without making sure they work together, there would be no photo that I will be satisfied with.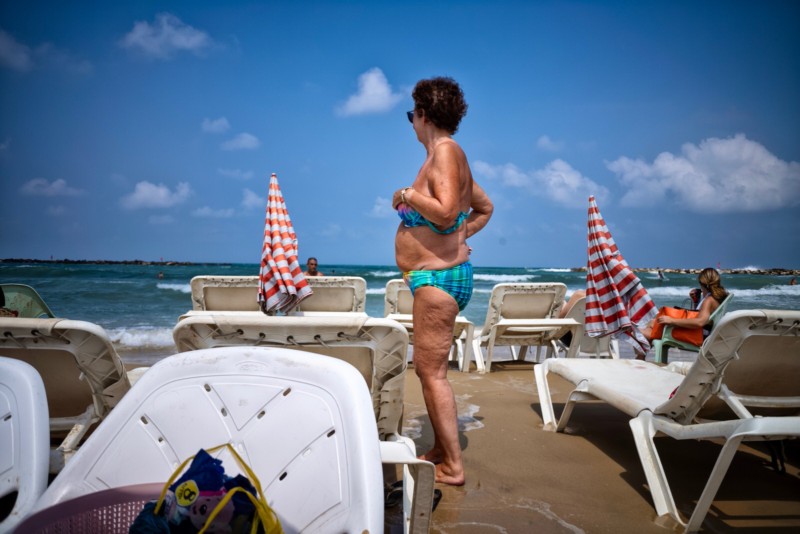 I have not given up the 50mm, but I am just more open to other approaches to doing street photography. Taking photos has become more challenging and the results are more diverse.
---
About the author: Tomer Vaknin is a street photographer based in Israel. The opinions expressed in this article are solely those of the author. You can find more of Vaknin's work on his website, Facebook, and Instagram.