Video of Chimp Browsing Instagram Goes Viral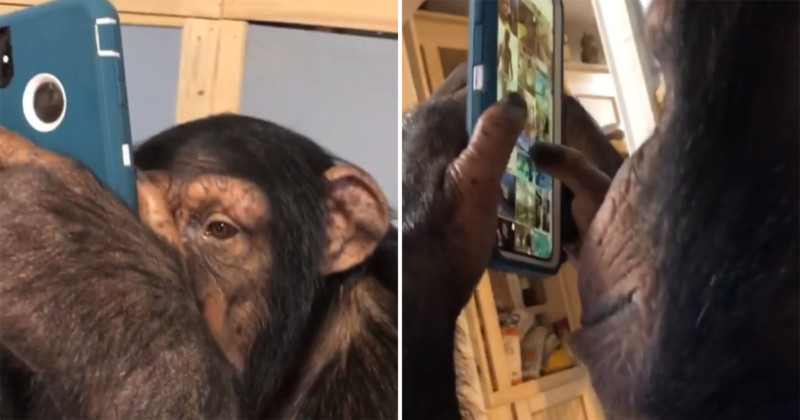 A chimpanzee is making headlines this week for its unusual hobby: it enjoys scrolling through Instagram and browsing photos, and it's quite skilled at doing so.

The short video was posted by animal conservation advocate Mike Holston:
In less than a week online, the video has already racked up over 1.6 million views as people are wowed by the ape's Instagram savvy and dexterity.
It's unclear how much time the chimp spends on the phone — it seems to be quite a lot, given its familiarity with Instagram — but there's at least one prominent voice speaking out against the video: the world-famous English primatologist Jane Goodall, who's considered the foremost expert on chimpanzees.
"I am very disappointed to see the inappropriate portrayal of a juvenile chimpanzee in this video which is currently circulating on social media," Goodall says. "Chimpanzees are highly social animals, very intelligent and have complex emotions like humans – it is imperative that we portray them appropriately and that they receive the best possible care in captive environments.
"Portraying chimpanzees in this way on social media is also perpetuating the illegal pet trade in great apes, and as they cannot be domesticated, interactions with humans as displayed by this video are highly dangerous, as well as harmful to the well-being of the chimpanzee."