Surreal Photos Shot From the Sky
After purchasing a DJI Mavic Pro 2 drone earlier this year, photographer Karen Jerzyk began using it to achieve a different perspective for her surreal style of photography. The resulting project is titled "Earth from Above."

Jerzyk created various scenes on the ground and had her subjects lie down while she shot drone photos from high above.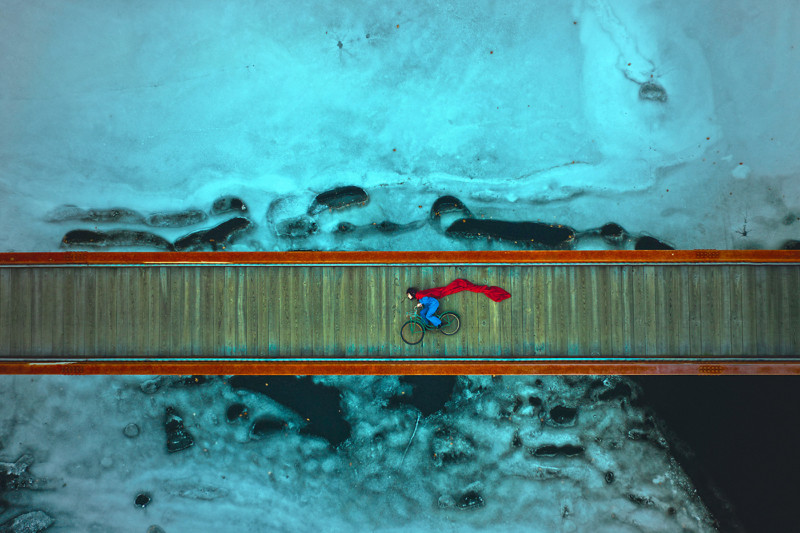 "I've been having a really good time getting used to shooting with a drone, from a different perspective, and thinking of concepts that are unlike the typical drone photos you may have seen," Jerzyk writes.
We previously featured Jerzyk's project in which she turned abandoned spaces into dark fairy tale scenes. You can also find more of her work on her website.