These Car Ads Were Shot with Toy Cars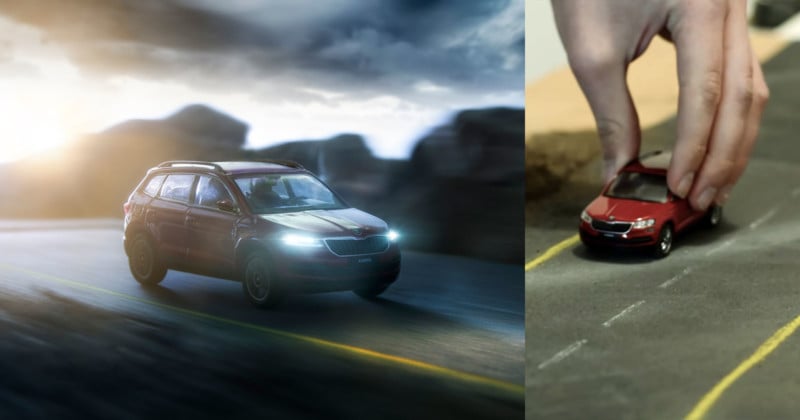 A few months ago, the Czech car brand Škoda got in touch with Hungarian photographer Benedek Lampert and asked him to shoot car photos. But instead of expensive shoots featuring real Škoda cars, the company asked that Lampert only use 1:43-scale models of the cars.

"It sounded interesting, so I accepted," the 24-year-old photographer tells PetaPixel. Lampert regularly shoots
realistic small-scale photos featuring LEGO figurines in dioramas
, so he had the necessary background and skills for this commission.
Lampert uses as little Photoshop manipulation as possible for his photos, opting instead to spend hours and hours creating miniature scenes with as many real elements as possible (e.g. smoke and dirt). Most of the photos took him 7 to 12 hours each to complete, but one particular shot took a whopping 10 days for set building, concept work, shooting, and post-production.
While it would be easier to fake things like motion blur using Photoshop, Lampert actually captured it on camera — the blur you see in the backgrounds and in the cars' wheels wasn't the result of digital manipulation.
Here are the photos that Lampert created for Škoda, with each one followed by a behind-the-scenes look at how it was created.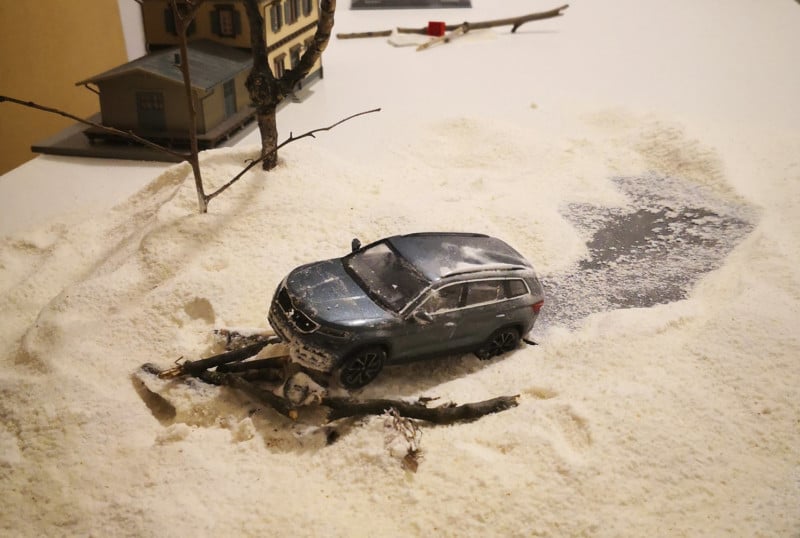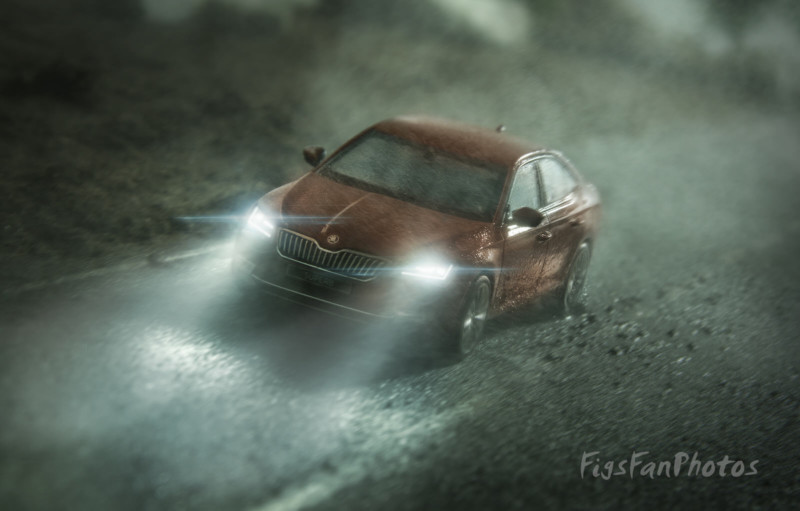 Here's a 5-minute behind-the-scenes video that provides a closer look at how certain shots were done:
You can find more of Lampert's work on 500px.
---
P.S. If you enjoyed these photos, other photographers who are well-known for doing amazing work with model cars include Felix Hernandez and Michael Paul Smith.