Pictionary Air is Light-Painting Turned Into a Game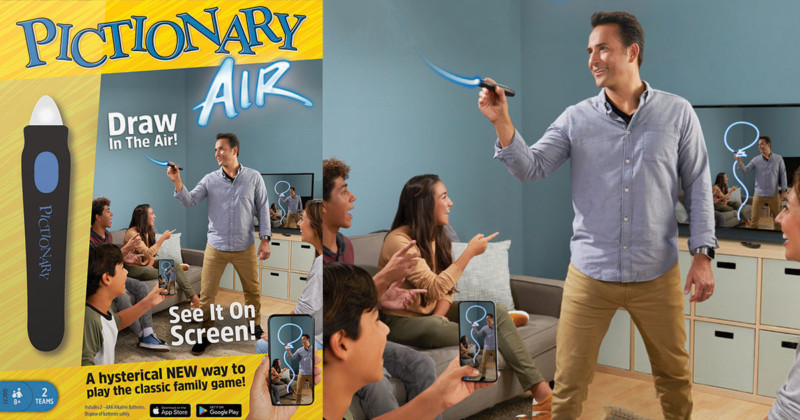 The classic charades-inspired word-guessing drawing game Pictionary is entering the digital age, and light-painting photographers will feel right at home. If you need some fun practice before you head out with your camera, the upcoming Pictionary Air involves drawing in the air with a light pen.


Instead of using pen and paper, the drawer in Pictionary Air is tasked with drawing an invisible picture in mid-air using the special giant light pen. Whatever is drawn will show up in real-time on smartphones, tablets, or TVs (using Chromecast or AirPlay), allowing teammates to guess what the clue being drawn is.
The concept is identical to how light-painting photographers draw pictures in the air for long-exposure photos, so playing Pictionary Air will help you polish those skills.
Drawings can be recorded as videos for future review/enjoyment, and resulting pictures can be shared with others through social media.
Pictionary Air will cost $20 and hit Target shelves on June 1st, 2019, and will be available through other retailers on July 1st.