Creating Surreal Photo Art of Flying Whales in Space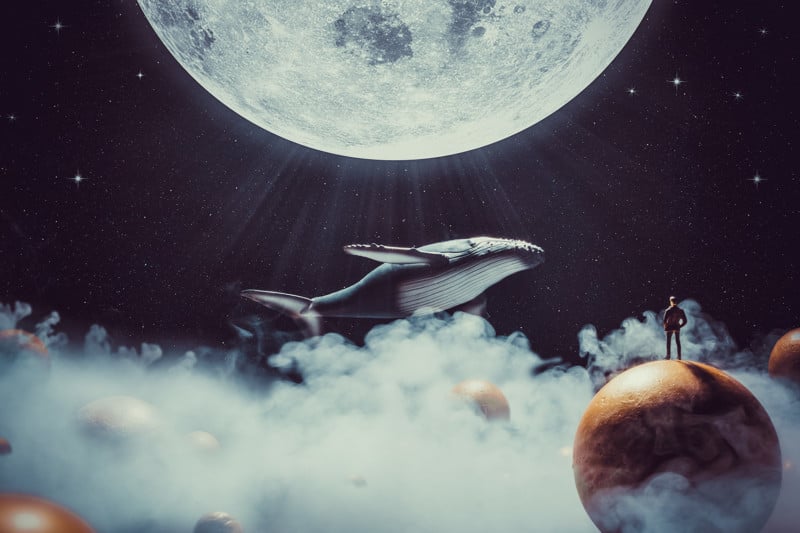 In this article, I'll share how I created a photo art piece titled, "Flying Whales." The idea was to create surreal artwork using only toys and some handcraft and make it as real as possible.

I started with a clear idea/concept about flying whales and flying planets. I used one flash head to be the moonlight. I got the white balls from a gift shop and colored them with gold paint to make them shine.
The whale toy was from a company called "MOJO FUN". They make high-quality life-like animals and sea creatures. I hooked the toy whale using fishing line on the flashlight head.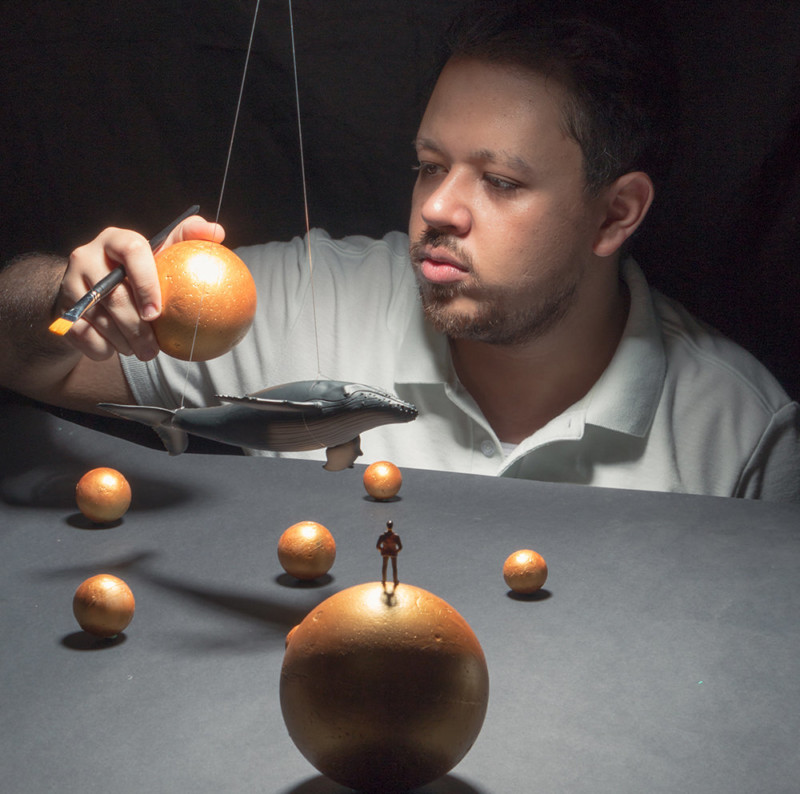 I got a fog machine for haze. But it was a huge problem because the smoke spread everywhere.
I started searching the Web for a solution, but I couldn't find anything helpful. Most people suggested getting dry ice, but unfortunately, I couldn't find any in my area.
I eventually got a cardboard box and cut a small hole to make the fog go through. I then got my old vacuum cleaner tube hooked it up with the fog machine, I also used a fan on top to make the fog swim on the surface of the table without it spreading everywhere.
After shooting the photo, and with a bit of help from Photoshop, here were the results: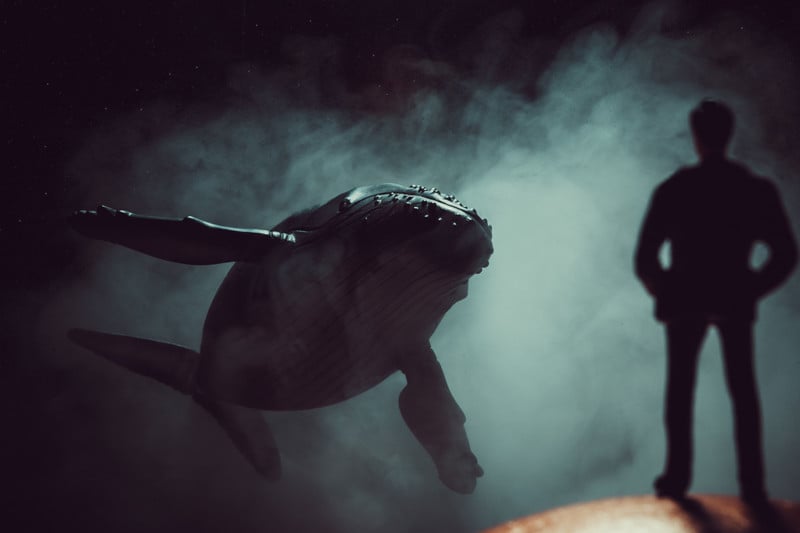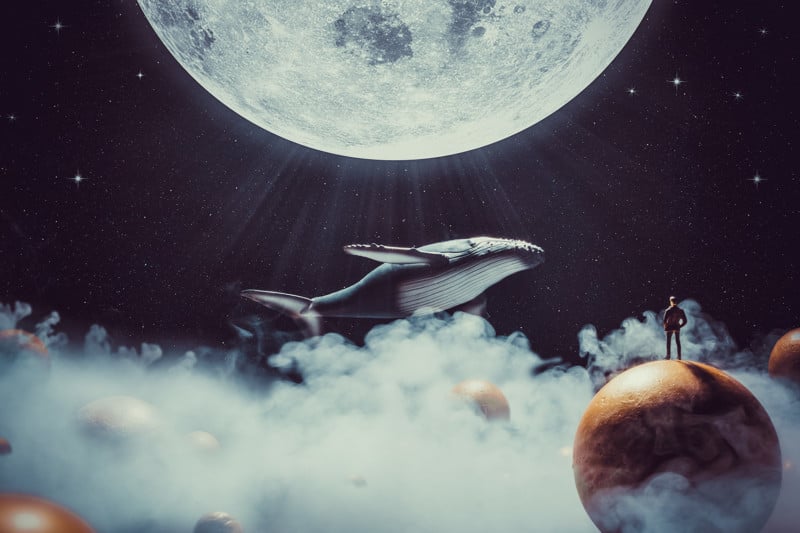 ---
About the author: Amr Elshamy is a photographer, visual artist, and filmmaker based in Cairo, Egypt. The opinions expressed in this article are solely those of the author. You can find more of Elshamy's work on his website, Behance, and Instagram.