Photographers Visit 200+ Sick Kids in Hospitals for Magical Christmas Photos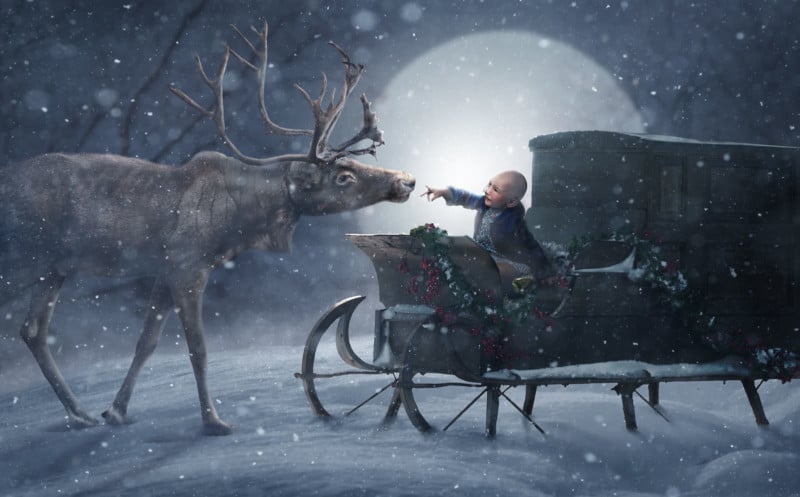 To bring some Christmas cheer to sick children stuck in hospitals, the Christmas Wish Project recently assembled 100 volunteers in 10 cities across 4 countries for an ambitious portrait project. The photographers made magical Christmas portraits for over 200+ kids and their families.

Put on by the volunteer organization The Heart Project, which was co-founded by Australian photographer Karen Alsop from Story Art, the Christmas Wish Project is now in its third year. This year's effort spanned Australia, New Zealand, Canada, and the United Kingdom.
The volunteer photographers and creatives set up green screens in each hospital and had children pose for portraits. The crew then turned those portraits into Christmas scenes with Santa.
Here are some before-and-after views: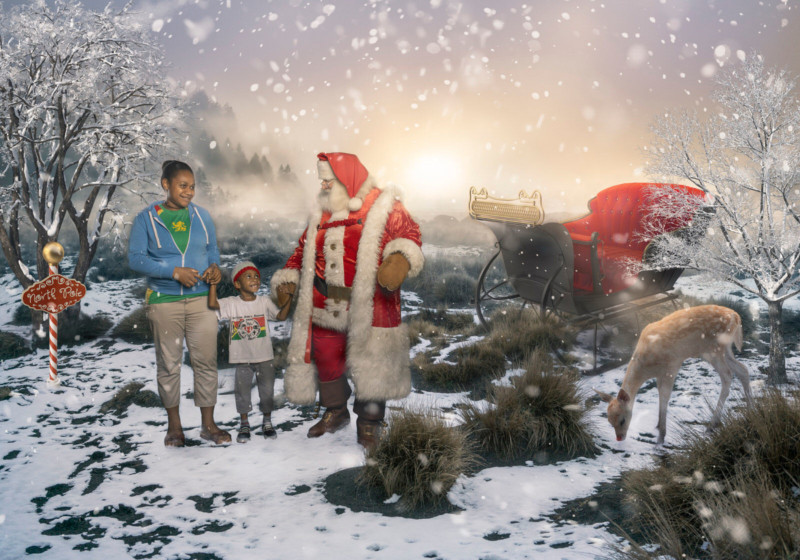 "This year, some might say more than ever before, we've witnessed a world that could do with a little bit more love," Alsop says. "Our mission has always been to put a smile on the face of families who are doing it tough at Christmas by making them escape reality – even for a day – thanks to the power of photography and Photoshop."
Here are some more of the portraits created this year:
---
Image credits: Header photo photographed in Auckland at Starship and Edited by Photoshop Master, Ben Shirk from the USA