Hipstamatic's New TinType iPhone App Taps Portrait Mode for Authenticity
Before Instagram became a worldwide phenomenon, Hipstamatic was the cool kid on the block that popularized retro photo filters. And while Hipstamatic hasn't achieved nearly the level of popularity as the now-Facebook-owned app, it's still innovating: it has just launched a powerful new camera app called TinType that shoots realistic-looking tintype-style portraits.

A tintype is an old (but still used) photography process in which photos are made on thin sheets of metal coated with a photosensitive layer.
"An authentic TinType has extremely shallow depth of field and a very specific plane of focus on the eyes," Hipstamatic founder Ryan Dorshorst writes. "Ever since Apple introduced cameras that supported depth capture (way back with iPhone 7 Plus in 2016), I've been thinking about how we could utilize the technology at Hipstamatic to even further perfect our analog simulations."
After the iPhone X came out with a TrueDepth camera and Portrait Mode for selfies, the company realized there was a new untapped world of potential for self-portraits.
"Since a big part of the TinType magic comes from extremely shallow depth of field, having new technology that lets us access the depth data in an image seemed like a perfect fit for some experimentation," Dorshorst says.
For its earlier tintype filter first released in v1.0 of the app in 2014, Hipstamatic had to settle for "donut blurs" that produced less realistic results. With Portrait Mode available to developers now, Hipstamatic is taking its tintype simulations "to the next level with an even more authentic simulation using real depth data and an actual plane of focus."
With portraits captured with the TinType v2.0 app, the eyes and full face are in focus while the nose, "brim of the hat," and background are fully blurred and out of focus. These subtle improvements made a big difference in how authentic the results look.
Here are some sample photos captured with the new TinType app: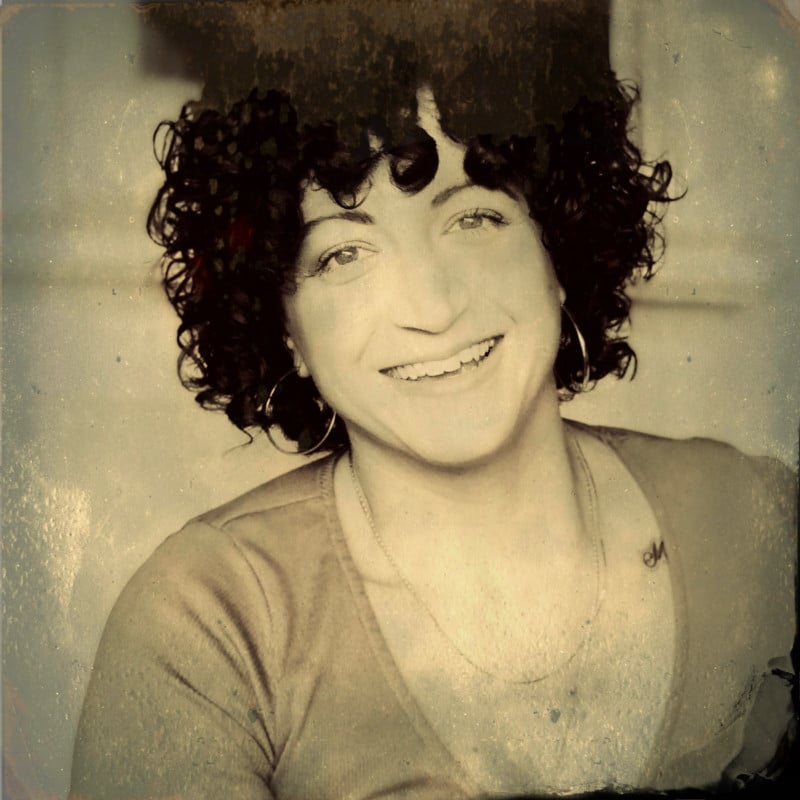 You can purchase and download TinType by Hipstamatic for $1 over in the iOS App Store.