Creative Juxtaposed Photos of People on Beaches
Moises Levy is a Mexico City-based photographer who uses juxtaposition to tell the story of life on beaches and open spaces. His black-and-white photo portfolio is filled with clever framing and compositions.

"Perspective changes everything," Levy tells PetaPixel. "Human condition is the main subject of my photography. I use several resources to express my ideas in photography, like perspective and scale.
"I believe being too close to my subject help me create powerful images."
Many of Levy's photos are shot from a low angle through legs and objects in the foreground to create a frame-within-a-frame containing subjects in the background.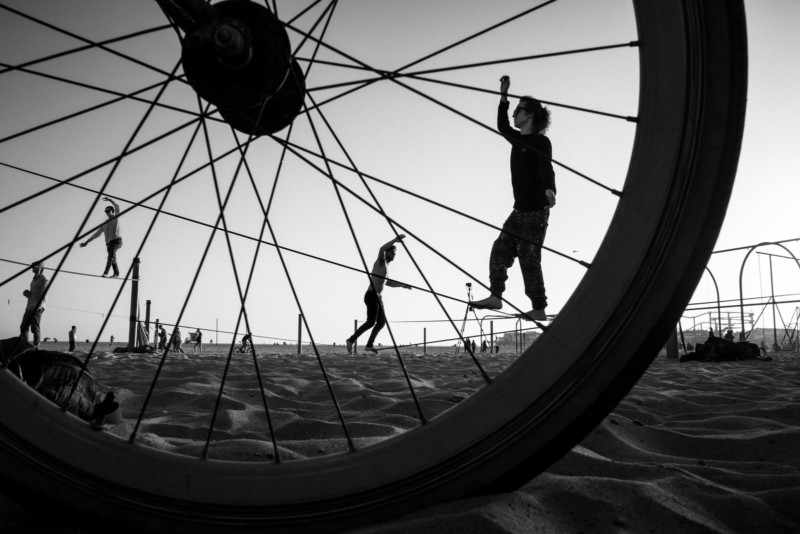 "I prefer to create anonymous subjects and for that, I like to work with backlight to create high contrast black and white images in a more graphic sense," Levy says. "I also like to shot minimal and very clean images and for that, I use very low angles in places with almost no distractions like beaches and open spaces."
Levy works with a single camera (a Leica or Fuji) and a single lens (a 28mm or 35mm) when he goes out to shoot.
You can find more of Levy's work on his website and Instagram.
(via Moisés Levy via Colossal)
---
Image credits: Photographs by Moisés Levy and used with permission