You Don't Need a New Camera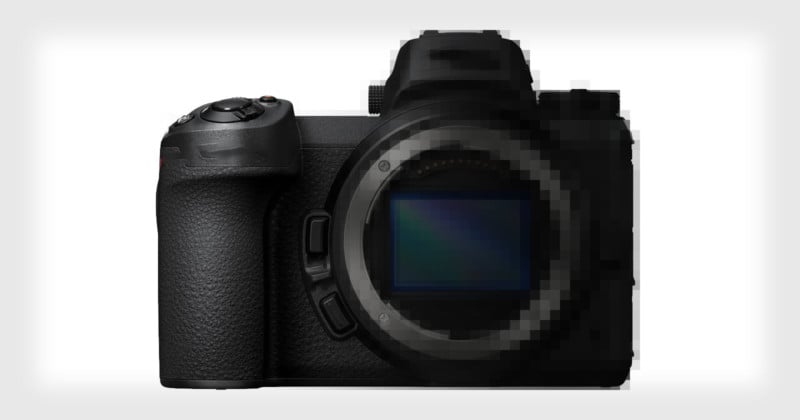 Recently I worked on an image of the sand dunes of the Namib. I had woke while it was still dark and made my way to the desert, each foot sinking into the sand as I battled the dunes. Morning had just broken by the time I got my camera out and the sun was so low that it really gave body and form to the landscape.

There was a pink on the horizon that bled into a baby blue sky and made the scene ethereal. Not more than ten minutes after I took this photo the sun would already be so high in the sky that it would blanket everything with harsh light rendering the landscape monotone and dull. It was a peaceful, serene moment, and I remember it like yesterday.
It was not yesterday though; it was almost a decade ago. So I could not help but contain a laugh when someone commented that the dynamic range and colors were superb and a testament to the quality of my new camera. It was, however, shot on a 10MP camera I bought back in 2005.
This might sound a bit condescending coming from someone who just upgraded their camera this year, but I held onto my previous one for a very long time. Over seven years of daily professional use in fact and even now it has not been relegated to the dusty shelf but continues to see the light of day as a second body and backup camera.
There is a time that comes where upgrades are necessary. For me, that was a shutter count nearing the end of its lifespan, and as a professional, I could not afford to be in the middle of a job when it went bust. Coincidentally that was something that just happened to a colleague of mine who had the same camera from about the same age… and it went in the middle of a job.
For you, the reason to upgrade could be that you shoot low light portraits and you have reached the point where you need the better ISO capabilities to satisfy your clients. More often than not though I see people upgrade well before they have reached the limitations of their current cameras.
To be honest, asking a photographer which camera they shot an image with is about as offensive as asking an author which pencil they wrote with. I went shooting with my 20-year-old film camera the other day and brought home some fantastic images that hold up to the most modern digital cameras of today. While there are some technological advancements that make newer bodies easier to use (e.g. frame rate, ISO performance, dynamic range, stabilization, megapixels, flip screen, Wi-Fi, focal points), the question is still, do you need it?
Having a fast frame rate is great if you are a pro sports photographer, but if you are not, it does not do much. How often do you find yourself in legitimate need of shooting at ISO 128,000? Could you not find a tripod or light? Does a flip screen make you a better photographer? Yes, shooting silent can be advantageous in some situations, but unless you are shooting stills on a film set, do you absolutely need it?
Most cameras today are the same as they were a decade ago, but with more bells and whistles.
I will admit shiny things are nice to have… but there are other ways to take better photos than getting a new body. Is there an improvement in your lens selection you should look at? How about an extra hard drive to back up your existing photos? Will a sturdy tripod widen your shooting possibilities? Or, better still, why not take a photography tour or workshop?
At a fraction of the cost of a new body, a tour or workshop can teach you how to get the best out of your existing camera and open up the possibilities of further technical and creative opportunities. I am always happy when I help people shoot scenes, and they stare with amazement at the back of their screen, commenting, "MY camera that just shot that…"
All of the images in this article were taken with the camera that I bought back in 2005, and it was not necessarily the best camera back then either. You would have to pixel peep quite a bit to tell me why the quality is anything less than my images of today.
If you are an avid reader of photography blogs, you will be bombarded with articles about the latest cameras and the newest lens. Rumor websites run rife with speculation about what two dots over the eyepiece could mean and scour the net for leaked images. While these sites may be technically independent, the camera companies still lend them bodies to showcase free of charge. It is in their interest to make a hype around their new products and in the bloggers' interest to get as much traffic to their site as possible. But if you just buy a new camera each time it comes out, you are not a photographer; you are a camera collector.
Your camera can do a lot more than you may realize, you just need to harness its power. Read your manual, take a class, study photographers you admire and look at their work critically. But most of all, get out there and shoot, shoot and shoot some more. Practice is your best tool for better photography.
You do not need a new camera; you need to get over the idea that a new camera will make your photography better, and instead concentrate on advancing your photography skills.
---
About the author: Alexander J.E. Bradley is the founder of Aperture Tours (formally Paris Photography Tours) and heads up the tours in Paris. A professional photographer for over a decade Alexander enjoys shooting the surreal by mixing dreamlike qualities into his conceptual images. You can view more of his work on his website.
You can find more photos and articles like this on the Aperture Tours website, or by following Aperture Tours on Facebook, Twitter, and Instagram. This post was originally published here.