CamRanger MINI: Twice the Range and Half the Size
CamRanger has announced the CamRanger MINI, a miniature yet more powerful version of the CamRanger wireless camera remote control system that was launched back in 2012. It has twice the range, half the size, and two-thirds the price.

You'll find essentially the same functionality in the CamRanger MINI as its predecessor, except now the device can be used from up to 400 feet (120m) away (up from 150 feet with a strong signal or 300 with a weak one). This new power is present despite the fact that the device is now about half the size.
When paired with the free CamRanger mobile app and linked through Wi-Fi (the device and app create their own network), the device lets you see the live view of your camera on your phone or tablet. Double tapping increases magnification and single-tapping lets you select focus.
Camera settings (e.g. shutter, aperture, ISO and white balance) can be viewed and changed in the app.

When you've framed and focused on the shot you want, you can wirelessly trigger the shutter.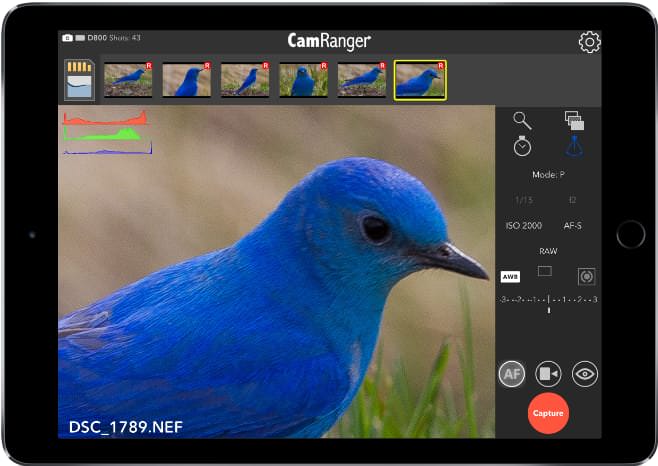 Thumbnails appear at the top of the screen as images are being captured, and you can also view the entire contents of the memory card in your camera. Photos can be viewed in full screen, and pinch zoom and double tap help you view the details of a photo at up to 200% magnification.
Other features of the app include focus stacking for macro photos, timelapses, HDR photography, a battery life of 3-4 hours after a full charge through the micro USB port,
CamRanger MINI works with most Nikon and Canon DSLRs, and the software is available for free for iOS and Android. The device itself is available now with a price tag of $200 (down from $300 for the original).
There's also a CamRanger 2 coming in 2019 with 5x the transfer speed, 3x the range, Sony and Fuji support, and a host of new features.