The Knot and WeddingWire to Merge to Form Wedding Industry Giant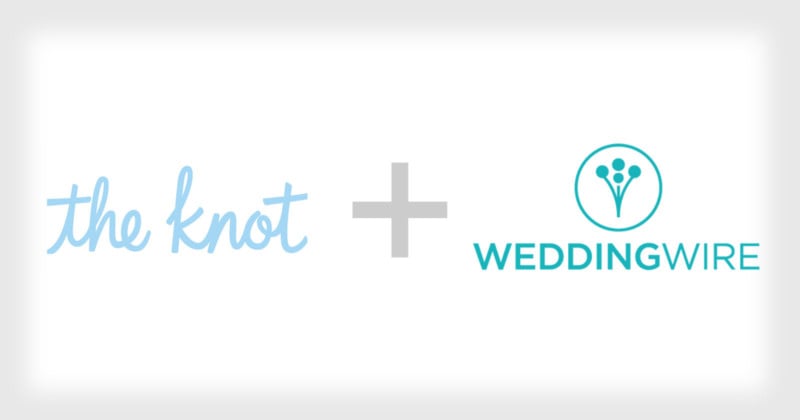 The parent company of The Knot has agreed to a $933 million deal to merge with WeddingWire, creating a juggernaut of a company in the US wedding industry.

WeddingWire announced on September 25th that the public company XO Group, which owns The Knot and several other website and services, has agreed to be taken private with shareholders receiving $35 per share in cash (a 27% premium to the stock price at closing on September 24th).
The combined company, which will have over 1,700 employees, will be owned by private equity firms Permira Funds and Spectrum Equity, which are the current investors in WeddingWire. XO Group CEO Mike Steib and WeddingWire CEO Tim Chi will serve as co-CEOs.
After the merger, which is expected to be completed in the first half of 2019, the combined company will continue operating The Knot and WeddingWire as separate brands. The websites and their global brands (including The Knot, WeddingWire, Bodas.net, Matrimonio.com, WeddingWire.in) will serve 15 countries across North America, Europe, Latin America, and Asia.
The companies say that one of the key strategic benefits of this merger is accelerated innovation.
"The collaboration in research and technology will help to streamline development and better address the evolving needs of engaged couples and wedding vendors in the wedding industry," WeddingWire writes.
The Knot was founded in 1996 as a website designed to be the ultimate wedding planner, providing couples with resources for putting their big day together, from finding venues to locating vendors (including wedding photographers). The company went public in 2005 as The Knot Inc. before renaming the company XO Group in 2011 in light of its new websites and services (including The Nest for home decor and The Bump for pregnancy info).
WeddingWire launched in 2007 and is also a one-stop shop for wedding planning (including finding wedding photographers). It has received over $380 million in funding over the years and has, unlike The Knot, remained a privately-held company.
(via WeddingWire via Fstoppers)