This Photographer Made a Career of Sneaking Cameras into Rock Concerts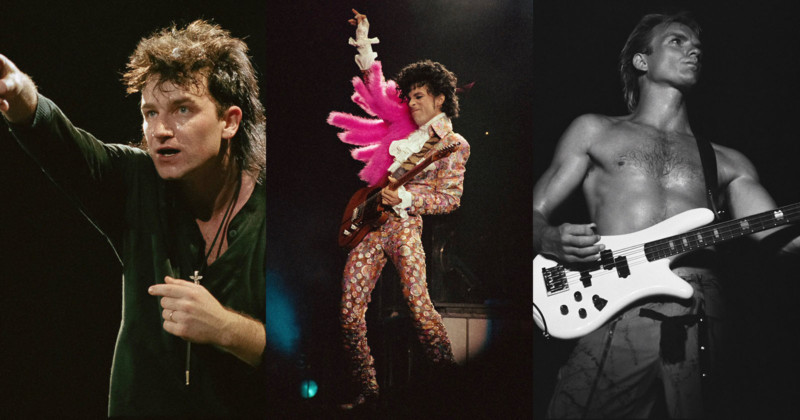 Julian David Stone refers to himself as an "outlaw rock and roll photographer." His impressive archive contains over 10,000 concert photos of some of the biggest names in the history of rock-and-roll, but he shot all of them by sneaking his camera into shows.


It all started when The Ramones visited Stone's town, and Stone decided he wanted to photograph the concert — his first time shooting a live show with a 35mm camera.
But when he tried to get into the concert, the security guard noticed the camera in his bag and turned him away, saying "No cameras allowed."
Stone returned to his car disappointed and was about to toss his camera gear into the back seat when he froze.
"Was it the Ramones? Was it being eighteen? Was it that streak of rebellion that we all want to believe we have? Perhaps it was all three— because I decided I was going to photograph the concert anyway," Stone says.
He returned to the concert, got in after a pat-down from the guard, went to the bathroom, and pulled his lens out of one sock and his camera out of the other. He then reached into his pants, pulled out the film rolls he had hidden in his crotch, loaded his camera, and began shooting the show.
"From that moment on, I was hooked," Stone says. "This was it; this was how I would fulfill my passion!"
Over the next several years, Stone continued attending concerts and sneaking his camera in. He photographed Prince, U2, the Police, David Bowie, R.E.M., Elvis Costello, the Talking Heads, the Grateful Dead, Joan Jett, and more.
As security practices improved, Stone started taping his camera gear to his body. Later on, he would create a custom jacket designed to hide his equipment from security guards.
"The harder it was to get a camera into a show, the harder I tried, accumulating more than a few bruises along the way," the photographer says. "But nothing would deter me; I just couldn't get enough."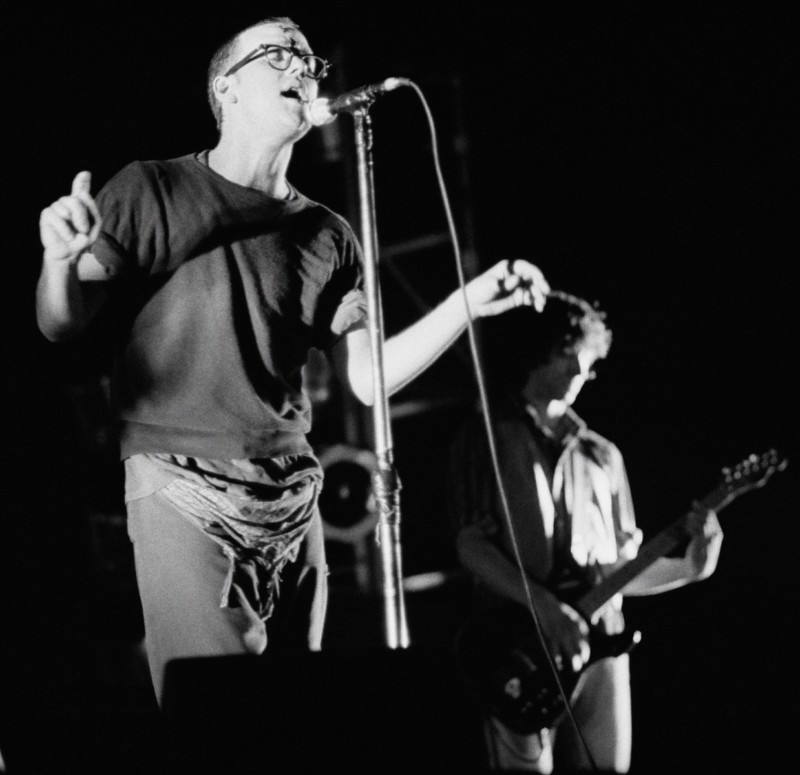 Stone is publishing a selection of 250 of his best photos in a new book titled No Cameras Allowed: My Career as an Outlaw Rock and Roll Photographer. The 252-page book will be available for $60 starting October 16, 2018.
---
Image credits: All photographs by Julian David Stone and used with permission