Art School Photoshops White Students Into Black Ones in Ad Photo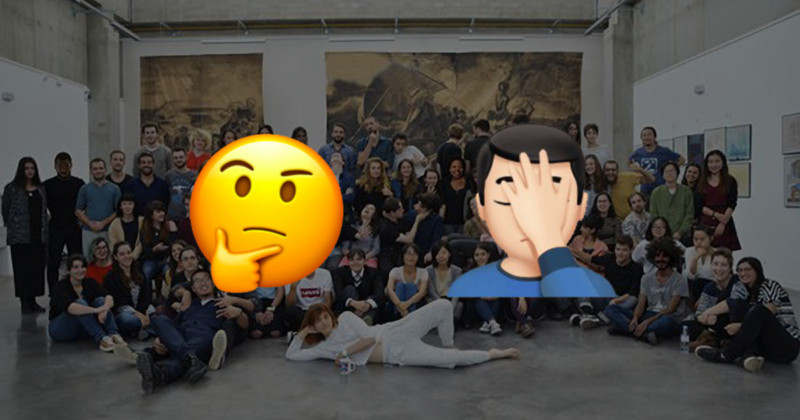 A private art college in France has apologized after it was discovered that one of its promotional ad photos was Photoshopped to show black students when there were none in an effort to appear more racially diverse.

The Émile-Cohl in Lyon sparked controversy this week after people noticed something peculiar about an image being used to promote a new campus being opened in Los Angeles, California:
Here's a different group photo captured at the same shoot — Notice anything strange?
To make things easier to see, here are the people who have been Photoshopped:
As you can see, some of the students have had their skin noticeably darkened…
…while others have been replaced entirely with different people:
Émile-Cohl has admitted to the Photoshopping, but blames the US communications company that it hired for PR.
"The communication company decided on its own to darken the skin of some students to add diversity," assistant director Emmanuel Perrier tells CNN.
"[W]e found on the website of the school […] a photo of Lyon students […] had been retouched to change the physical appearance of some of them," the school writes in an apology posted to its website. "[I]t goes without saying that we disapprove of this process. […] [W]e reaffirm that we do not need to manipulate images to demonstrate our openness to the world as it is."
The school has since severed ties with that PR firm and has taken down its US website. It says it's also looking into filing a complaint against the firm (which it has declined to name).