Photo Editor Photoshops Classic Paintings as If They Were in Today's Magazines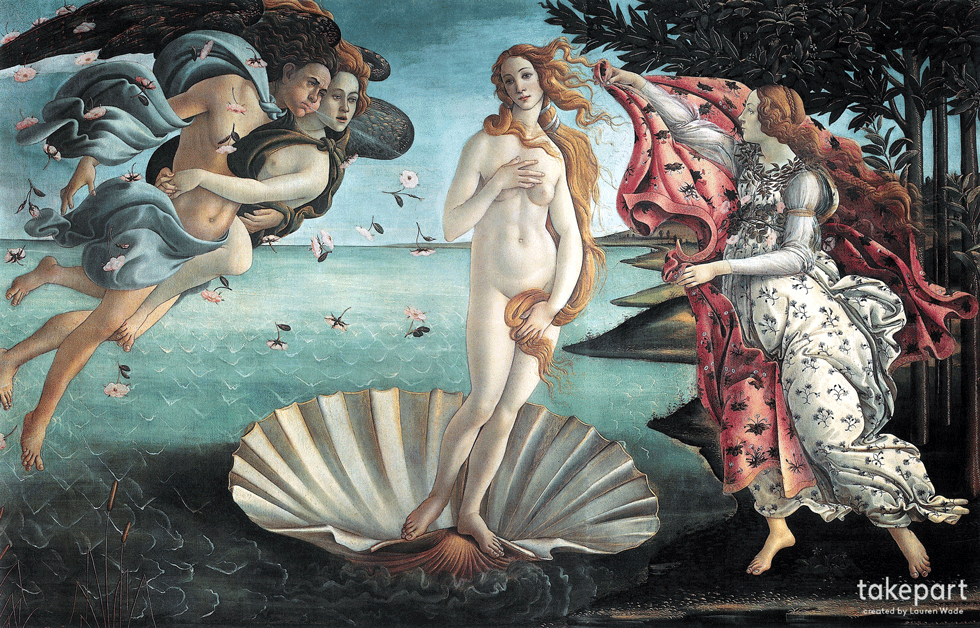 As a the Senior Photo Editor at TakePart, Lauren Wade sees a lot of over-Photoshopped images of impossibly-proportioned models. And being as familiar as she is with the practice, she's surprised at the amount of retouching that people are ignorant of.
So she thought she'd shed some light on the matter by taking classic paintings and applying the same sort of Photoshopping we see done to fashion models today.
From Botticelli's Birth of Venus to the Raphael's Three Graces, nobody was safe. Tummies were tucked, jaw lines accentuated and breasts were enlarged. We're not sure if classic art can be considered NSFW, but here are a couple of the more SFW ones: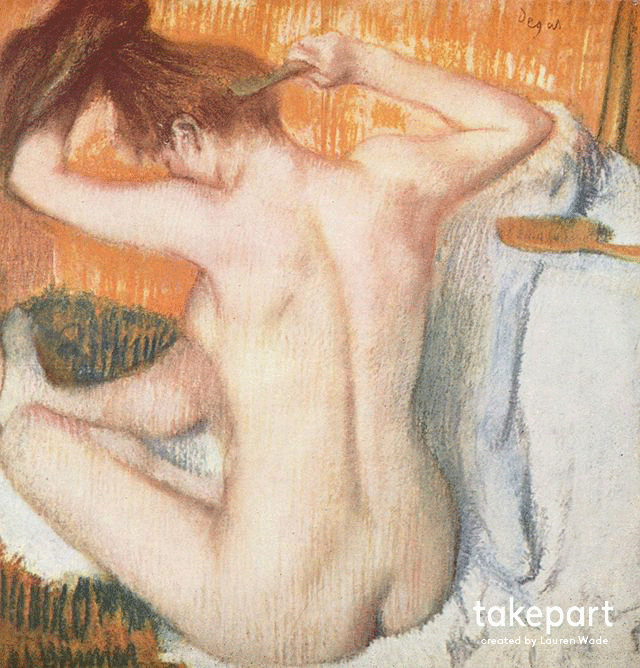 As Wade says in the original article, "There may be something sacrilegious in [retouching some of history's most celebrated paintings], but the same could be said for our contemporary ideas of beauty."
To see the rest of the versions and read the rest of what Wade had to say on the subject, head over to TakePart by following the link below. And, of course, feel free to weigh in on the Photoshop debate in the comments down below if you feel so inclined.
What If Famous Paintings Were Photoshopped to Look Like Fashion Models? [TakePart]