Flange Distance and Mount Diameter Explained by a Lens Engineer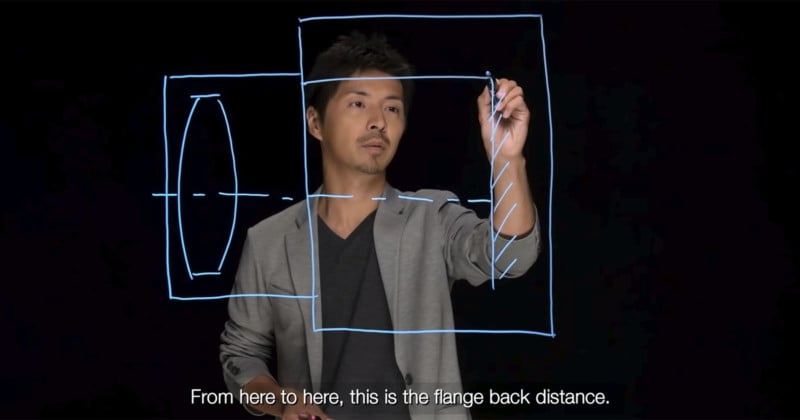 Nikon has understandably made a big deal about launching their new Z-mount alongside the announcement of their new mirrorless cameras, the Z6 and Z7. The Nikon F-mount was originally released 59 years ago and the company has made backward compatibility of the system a brand pillar.

But technology has changed dramatically over that time, and the release of the new system allowed Nikon engineers to effectively design a lens system without being hamstrung by history. Two key design features are a much shallower flange distance and a much larger mount diameter.
But what the heck does that mean? Nikon optical engineer and technical liason Atsushi Suzuki explains it all:
Here are some common mounts and their respective flange distances, which, in part, affect the depth of the camera body.
And here are common mount diameters that, in part, affect the light gathering capability:
I'm no engineer, but I suspect that the Z-mount's shallow flange combined with a huge inner diameter made it relatively easy to design an F-mount converter like the Nikon FTZ. And in fact, it should make other lens adapters possible as well.
Canon's new mirrorless system is rumored for imminent release, and it will be interesting to see what types of design decisions they take to optimize size and performance.
---
About the author: Allen Murabayashi is the Chairman and co-founder of PhotoShelter, which regularly publishes resources for photographers. The opinions expressed in this article are solely those of the author. Allen is a graduate of Yale University, and flosses daily. This article was also published here.