Phase One Unveils the 151-Megapixel XF IQ4 Camera System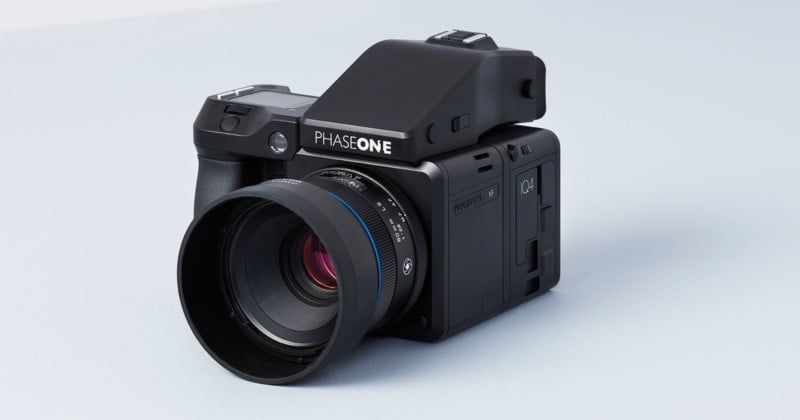 The Danish camera company Phase One has announced the new Phase One XF IQ4 camera system, which the company calls "a giant leap forward in photography." It's three full-frame medium-format camera systems based upon a new and expandable Infinity Platform.

There are three digital backs in the system: the 151-megapixel IQ4 150MP, the 151-megapixel IQ4 150MP Achromatic, and the 101-megapixel IQ4 100MP Trichromatic.
Both of the 150MP backs feature a 151-megapixel backside-illuminated (BSI) sensor for "unprecedented image quality in detail" — "a world first in full frame medium format photography," Phase One says.
Starting with the new Infinity Platform, Phase One is moving the core of Capture One's imaging processor into the IQ4 itself. While photographers could previously only do image editing and processing of RAW files in the company's Capture One software, those things can now be done within the IQ4 camera itself.
The "Capture One Inside" system brings improved preview quality, JPEG processing, IIQ Style integration, improved live view, faster frame rate, and new tools.
The IQ4 also brings three new tethering options: wireless, USB-C, and Ethernet.
"[U]sers will be able to interface directly with accessories such as hard drives, NAS storage, network solutions, mobile devices, etc," Phase One says. "New ports (Ethernet and USB-C) can offer charging capabilities of the camera system or sustained power from compatible devices."
Storage-wise, the IQ4 supports both SD and XQD memory cards.
Here's a 1-minute promo video introducing the new IQ4 system:
The new Phase One XF IQ4 150MP, IQ4 150MP Achromatic, and IQ4 100MP Trichromatic will be available starting in October 2018 with price tags of $51,900, $54,990, and $47,990, respectively.