Samsung is Making 4TB SSDs Cheaper for Everyone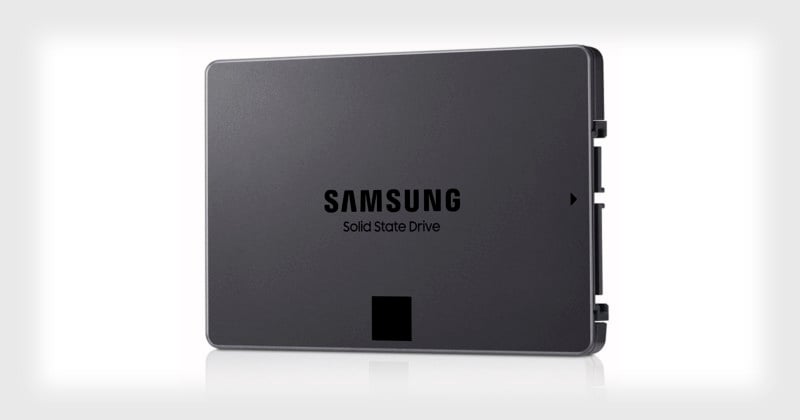 Samsung has announced that it has begun mass producing the storage industry's first 4-bit 4-terabyte SSD drives. While Samsung has also unveiled a 30TB SSD and the world's largest SSD is a staggering 100TB, those are designed for enterprise uses. These latest 4TB drives are designed for ordinary consumers.

The new 4-bit (QLC, quad-level cell) SATA SSD drives are "expected to bring a new level of efficiency to consumer SSDs."
"Samsung's new 4-bit SATA SSD will herald a massive move to terabyte-SSDs for consumers," says Samsung EVP Jaesoo Han. "As we expand our lineup across consumer segments and to the enterprise, 4-bit terabyte-SSD products will rapidly spread throughout the entire market."
While leading 4TB hard drives currently cost $100, Samsung's existing 860 EVO 4TB SSD costs over $1,000. To truly spark the spread of 4TB SSDs among consumers, Samsung will need to drive the price down in a significant way, and that's what the company is aiming to do with its mass production.
Samsung says it figured out how to make the 4-bit SSD have the same performance levels as 3-bit SSDs: the new drives feature sequential read speeds of 540MB/s and sequential write speeds of 520MB/s (Samsung's current EVO 4TB does 550MB/s and 520MB/s, respectively).
The new 4-bit Samsung 4TB SSD will be arriving sometime later this year with a 3-year warranty alongside 2TB and 1TB versions in the common 2.5-inch form factor. Pricing and exact availability have yet to be announced.