3 Legged Thing's New Trent Monopod is One of the World's Tallest
The British tripod maker 3 Legged Thing has announced a new monopod called Trent. With a fully-extended height of 80 inches (6.66ft/2m), Trent is one of the tallest monopods available on the market today.

The Trent was named after Trent Reznor, the lead singer of the industrial rock band Nine Inch Nails. It's formed of aircraft-grade magnesium alloy, giving it both vertical (e.g. supporting a heavy camera kit) and lateral strength (e.g. using the monopod as a boom). The Trent has a maximum load capacity of 66lbs (30kg), and with a weight of 1.4lbs (0.63kg), it has a load-to-weight ratio of 50-to-1.
Trent uses 3 Legged Thing's Bubble Grip technology on its leg locks and column grip, allowing photographers to make adjustments to the monopod even in difficult weather conditions.
Both ends of Trent feature dual 1/4"-20 and 3/8"-16 threads, giving you a variety of options for mounting gear and accessories.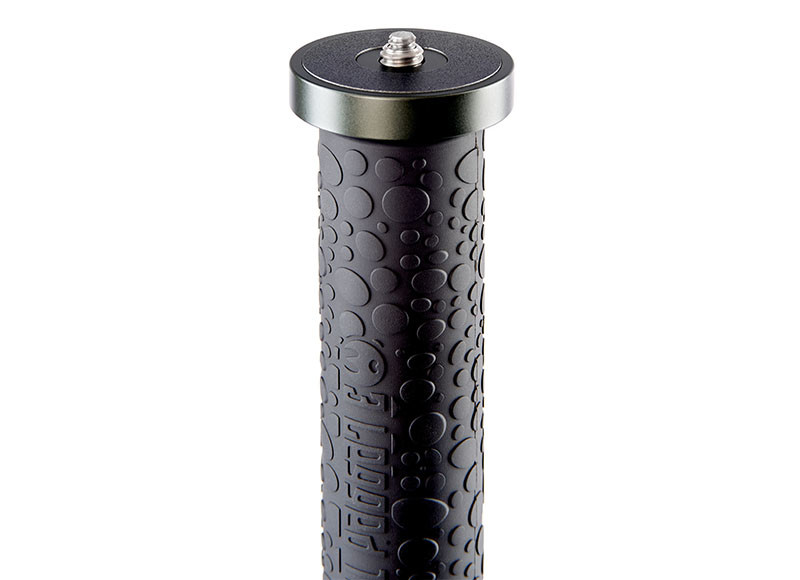 The rubber foot that comes with the Trent can be detached, allowing you to replace it with other 3 Legged Thing "footwear" products.
When collapsed, the Trent measures 24 inches (2ft/0.61m) long.
Here's a short video showing Trent (the monopod) in action:
Trent will be available starting August 1st, 2018 with a price tag of $80. Pre-orders can now be placed through the company's website and with authorized retailers around the world.
(via 3 Legged Thing via DPReview)
---
P.S. In addition to Trent, 3 Legged Thing has also announced a smaller rugged carbon fiber monopod called Alan and a new rugged foot stabilizer called Docz.