I Photographed Cherry Blossoms… in Amsterdam
I've been seeing lots of cherry blossom photos from many friends who are visiting Japan or Korea for their beautiful and famous cherry blossoms. I'm sitting here at home in the Netherlands for a change and figured I'd show how I don't need to travel halfway across the globe to get these shots.

Here's a photo series from a forest called 'Amsterdamse Bos' (bos means forest). Take that!
Disclaimer: This is meant to be for lighthearted fun. Obviously we don't have the beautiful Japanese or Korean temples.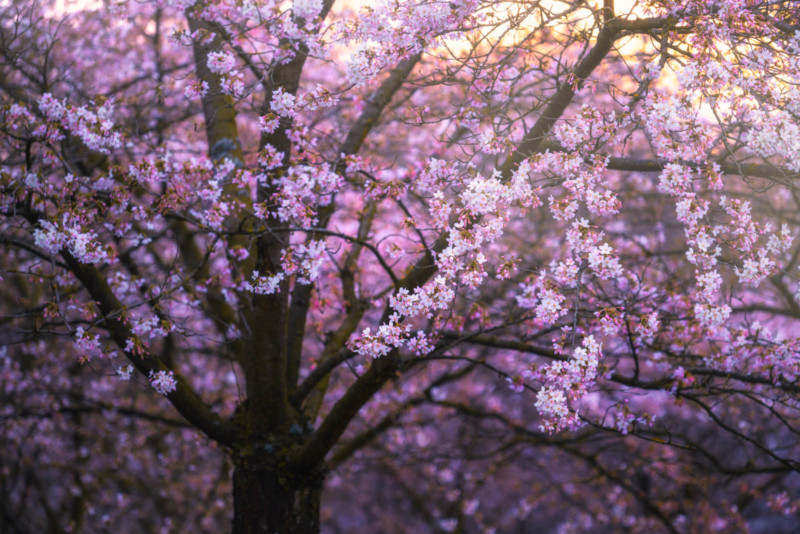 A bit of info about this place:
This little area in the 'Amsterdam Forest' is called 'The Cherry Blossom Park'. This part is actually officially in Amstelveen, which is a town that is connected to Amsterdam. In 2000, the Japanese Women's Club gifted 400 cherry blossom trees to Amstelveen.
Every tree has its own name. Half of them have Japanese female names and half of them have Dutch female names. The park is part of a nature reserve and is a popular place especially for Japanese people in and around Amsterdam who go there for a picnic in the spring.
The place is not that big, but it's nice to visit if you're in or around Amsterdam between around now and the next two weeks. Just check for 'Kersenbloempark' on Google maps.
---
About the author: Albert Dros is an award-winning Dutch photographer. His work has been published by some of the world's biggest media channels, including TIME, The Huffington Post, The Daily Mail, and National Geographic. You can find more of his work on his website, or by following him on Facebook and Instagram.