Photos of Cherry Blossoms Turning Ponds Pink in Japan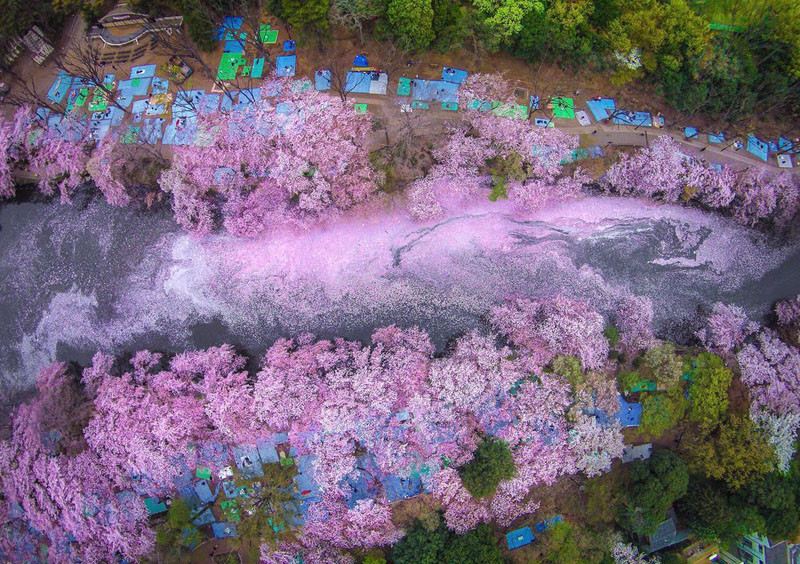 When spring rolls around in Japan, cherry blossoms (known as "sakura") cause an explosion of bright pink colors in the natural landscapes. Photographer Danilo Dungo took his camera to various parks and captured gorgeous photos of the blossoms flooding the waters.

Inokashira Park in Western Tokyo is particularly famous for its cherry trees that bloom, fall, and turn the waters pink.
Here are some of the photographs Dungo has captured over the past couple of years during this season:
You can enjoy more of Dungo's photos by visiting his Your Shot profile on the National Geographic website as well as his Facebook page.
(via Colossal)
---
Image credits: Photographs by Danilo Dungo and used with permission