Adobe Unleashes 'Massive Update' for Profiles in Lightroom and Camera Raw
Adobe today announced a "massive update" to its Camera Profiles feature. It's now simply known as Profiles, and the way they're accessed has been redesigned.

In Lightroom Classic and Adobe Camera Raw, profiles have been moved from the Camera Calibration panel to the Basic Panel. The feature has also been added to Lightroom CC at the top of the edit panel.
First off, here's Adobe's explanation for what profiles are and what they do:
In photography and digital imaging, the term "profile" can mean many different things. There are color profiles, display profiles, printer profiles, working profiles, and so on. Within ACR and Lightroom, a profile is used to render your photograph, converting it from raw camera information into the colors and tones that we see.

For raw photographs, we build profiles for nearly every camera make and model we support (our DNG format enables camera manufacturers to build their own profiles). Our profiles incorporate deep imaging science and take into consideration the colors of the filters used on top of the sensors (the array of red, green, and blue filters that help an otherwise colorblind sensor "see" the colorful world around us), the specific sensitivity of the sensor used, the sensor's characteristics in different lighting conditions and with different ISO values to interpret the digital 1s and 0s into images inside Adobe photography products.

For non-raw photographs (like JPEGs and TIFFs), a profile isn't needed to render the photo, as all of the rendering was done already (either in another raw processor or within the camera itself). However, profiles can be used for creative purposes to change the look and feel of the photo.
6 New Adobe Raw Profiles
Today's update brings six brand new profiles for raw photos. In addition to the "tried-and-true" Adobe Standard profile, which was the only raw profile available up to this point, there's now Adobe Color, Adobe Monochrome, Adobe Portrait, Adobe Landscape, Adobe Neutral, and Adobe Vivid.
The new profiles bring a standard look and feel regardless of what camera the photo was shot with.
"This can be incredibly helpful when upgrading from one camera to another (you won't have to spend a ton of time figuring out how to make your new photos match your personal style) or if you're using multiple cameras for the same shoot, you won't have to worry about some photos looking totally different from the others," Adobe says.
Adobe Standard is no longer the default profile used to display raw photos — it's now Adobe Color.
"Adobe Color was designed to greatly improve the look and rendering of warm tones, improving the transitions between certain color ranges, and slightly increasing the starting contrast of your photos," Adobe says. "Since Adobe Color is the new default (but only for newly imported photos), it was designed to work on the widest range of photos and ensures that regardless of the subject, your photo will look great."
40+ New Creative Profiles
In addition to the new raw profiles, there are also a host of new Creative Profiles organized into four groups: Artistic, Black & White, Modern, and Vintage. These are like photo filters that can be easily applied to any photo regardless of whether it's raw or non-raw.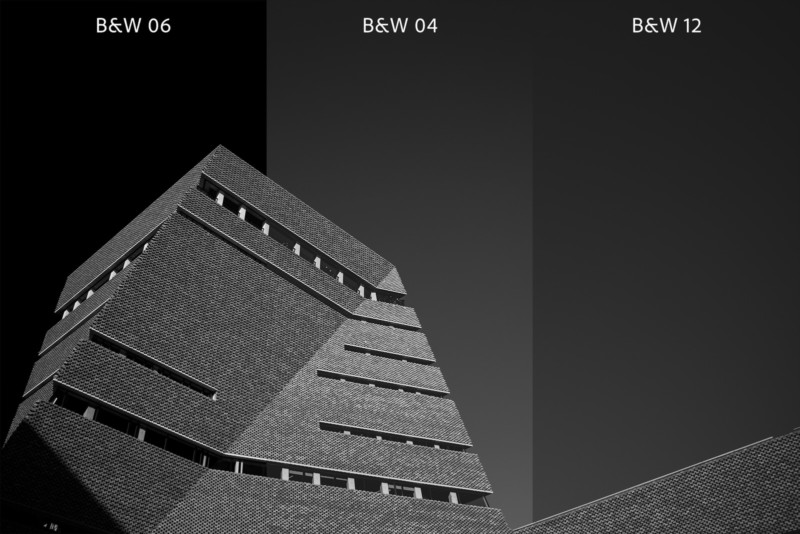 A 3D Lookup Table (LUT) can be included within a Creative Profile, providing more control and precision — LUTs are used by image and video pros for color grading — than standard Lightroom tools allow.
Creative Profiles also have an Amount slider that lets you turn the effect up or down depending on your desired look.
3rd Party Profiles
Aside from Adobe's official profile sets, 3rd party preset makers can also create profiles for the new system, and a number of sets have already been released to coincide with today's launch: Brian Matiash, Contrastly, DVLOP, Jared Platt, Matt Kloskowski, Nicolesy, Prolost, and RNI.
Watch it In Action
Here are three videos showing the power of Profiles in Lightroom Classic, Adobe Camera Raw, and Lightroom:
To get started with Adobe's new Profiles feature, download the latest versions of Lightroom Classic, Lightroom, or Adobe Camera Raw through Adobe's Creative Cloud.