The World's Most Spectacular Laser Show in Pictures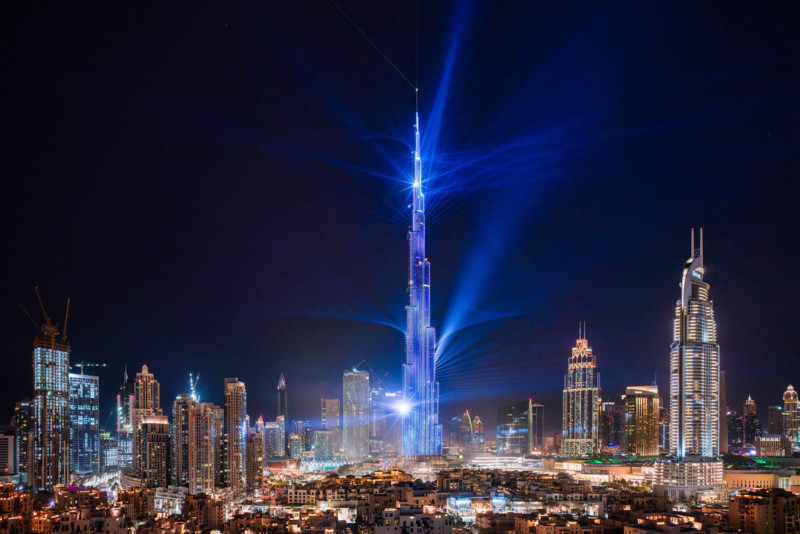 I was lucky to catch the "Light Up 2018" laser show while in Dubai this month. The Guinness World Record-breaking laser show was on repeat after its first showing during last New Year's Eve. Seeing it for the first time in real life really wowed me.

The Burj Khalifa is spectacular by itself, but seeing it by night with lasers coming off of every angle is on another level.
It's simply crazy. I made it my mission to capture the show from different angles to show it's beauty before it would be gone by the end of this month.
The laser show doesn't only consist of lasers. Graphics are also beamed at one side of the Burj Khalifa along with some surrounding buildings.
The show highlights the year of the Zayed (2018) with a portrait of UAE's founding father Sheikh Zayed bin Sultan Al Nayhan.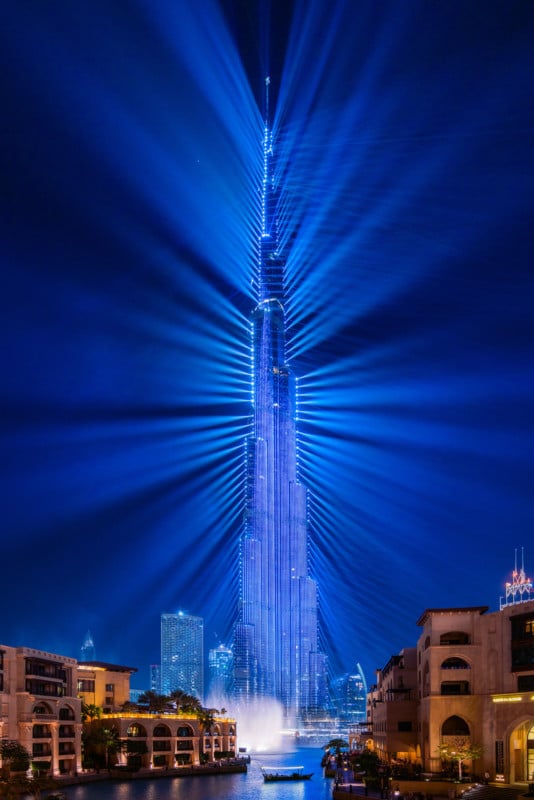 If you want to go and see the laser show yourself, you have until the end of this month (if they don't extend it). Showings are Tuesday, Wednesday, and Saturday at 8 PM and Thursday and Friday at 10 PM. There's no laser show on Sunday. The best place to see it is simply right in front of Burj Khalifa at the fountains.
---
About the author: Albert Dros is an award-winning Dutch photographer. His work has been published by some of the world's biggest media channels, including TIME, The Huffington Post, The Daily Mail, and National Geographic. You can find more of his work on his website, or by following him on Facebook and Instagram.