Electronic Dry Cabinets Are Like Wine Coolers for Protecting Camera Gear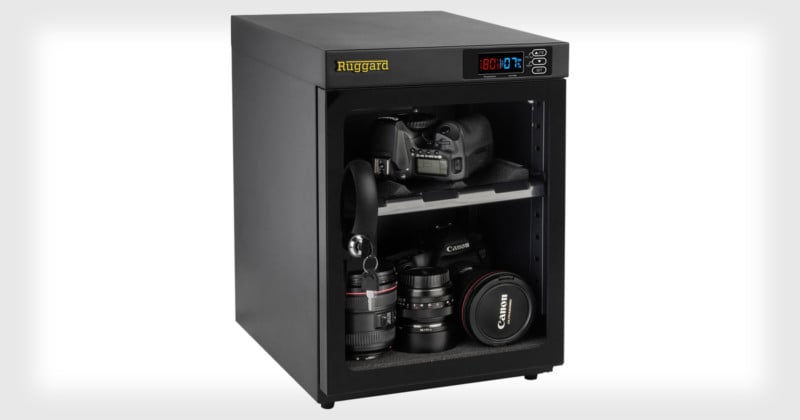 If you live in a relatively humid environment and don't mind dropping some cash to keep your camera gear safe from fungus and corrosion, you may want to take a look at getting an electronic dry cabinet. They look like wine coolers, except they're designed to protect your cameras and lenses from moisture, dirt, and dust.

Ruggard recently launched a pair of cabinets in two sizes: a large 80L capacity cabinet and a smaller 30L one. Both cabinets use a "TE Cooling Wafer" to regulate the relative humidity inside the cabinet from 25-60%. Adjustments to the interior humidity are made over 1 to 3 hours.
The cabinets don't double as safes for protecting well against theft, but they do feature a lock on the rubber-sealed glass door (each cabinet comes with 2 keys). The surfaces you rest your gear on inside the cabinet are also padded, helping to prevent scratches — the padding on the 30L cabinet's shelf is also contoured to help your lenses stay put.
On the top right corner of the cabinet door is a large, dimmable LCD display that shows ambient temperature, relative humidity, and the cabinet's settings.
Open the door, and built-in LED lights will help illuminate the space, allowing you to more easily see and retrieve the gear you need.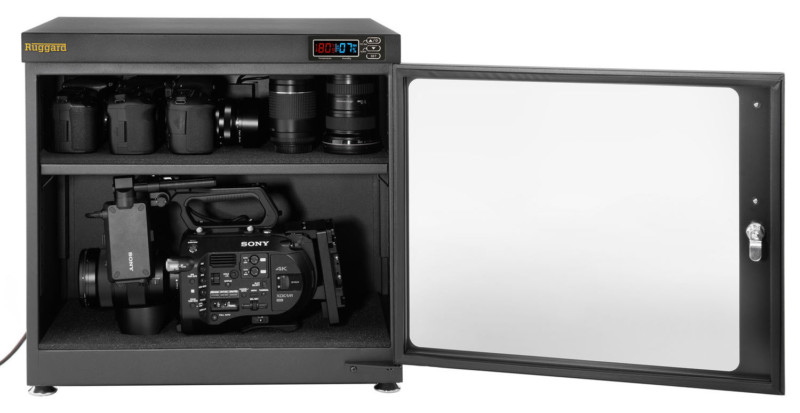 The cabinets are electronic and powered by an included multi-voltage power supply, but they're dripless (so you don't need a tray) and virtually silent (they lack a fan or compressor).
The Ruggard 80L and 30L electronic dry cabinets are available exclusively through B&H for $250 and $150, respectively. If you need even more capacity, there are other pricier dry cabinets at B&H and Amazon that may fit your needs better.
(via B&H via Leica Rumors)