The Kamlan 50mm f/1.1 Lens is a Bokeh Beast That Costs Just $170
The Sainsonic Kamlan 50mm f/1.1 is a lens you can buy for just $170 for mirrorless cameras (Sony E, Canon EOS-M, Micro Four Thirds, and Fujifilm X) that delivers some beautiful bokeh. Here's a 10-minute video by Kai Wong that shows what this lens can do.

Despite the lens hood feeling extremely cheap, the lens is metal and more solid. It's totally manual; there are no electronic components, and its click-less aperture is good if you're looking to use video.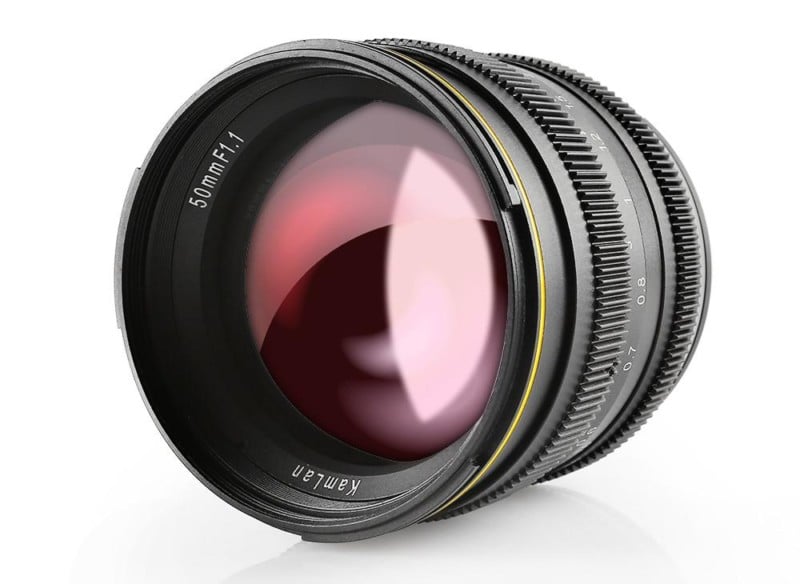 This crop sensor lens, at f/1.1, has some really swirly bokeh to spruce up your shots. Here are a few of the images Wong shares in the video:
The f/1.1 makes manual focusing, especially when handheld, really tricky to get right. The closest focusing distance of 50cm is "not bad," Wong says, but the lens is "not the sharpest tool in the box."
"I honestly think the bokeh is better than on some lenses costing a lot more," Kai says.
Watch the video above for his full thoughts, and you can find more of his videos by subscribing to his popular YouTube channel.