I Got Tired of People Giving My Camera Credit, So I Bought a $200 DSLR Kit
When I first began posting my photos online, I started getting comments like "Wow, you must have a great camera!," or "Anybody can take photos like these with expensive gear," or "I can't take photos like these because I can't afford an expensive camera like yours."

It saddens me when I hear people say things like this. Or when people feel like they can't get any better or they don't have a chance because they're stuck with a cheap camera.
I finally had enough of these comments and decided to prove these people wrong by finding the cheapest camera and lens I could find and take some photos with them!
I got on eBay and found a used Canon T2i DSLR (released in 2010) for $183 and a Pentax 50mm f/1.7 lens for $15. That's it! I bought all of the equipment I needed for just under $200! (I also already had a Pentax to Canon adapter that you can get on eBay for about $7).
I then took my boys and my camera out and did a photo shoot.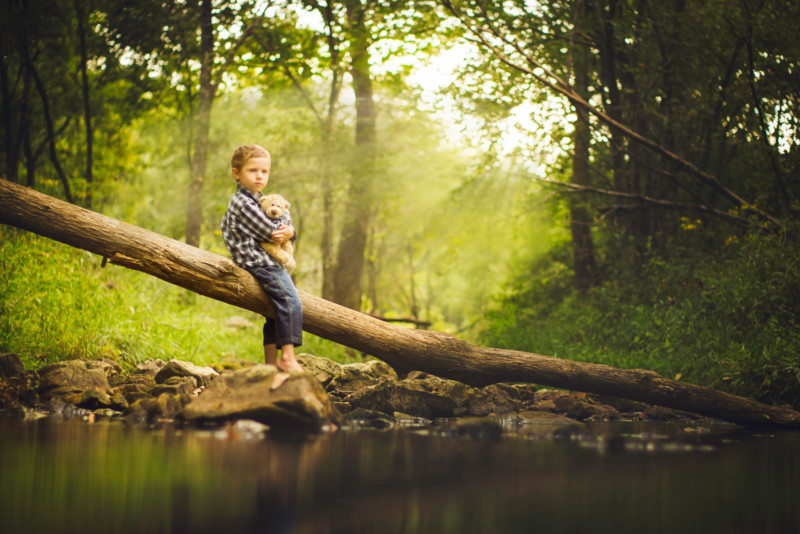 I did all the editing on these photos using Photoshop and Lightroom, so I thought I would put that out there before everyone starts screaming "Photoshop!" I don't care that some people think that editing is 'cheating.' I have a vision in my head before I shoot, so I get what I need out of the camera and then I paint it the way I envisioned it. It's a crucial put of my art.
And before you say you can't afford Photoshop and Lightroom, I only pay $2.50 a week for mine. That's less than a cappuccino!
I hope this inspires you to go out and turn your vision into a reality with the camera you already have.
---
P.S. I created a free 4-hour photography course called 'The Photography Secrets Course'. I show you everything I did from how to shot photos like these to how to edit them. You can even use the techniques I teach in the course to take better photos with your smartphone.
---
About the author: Phillip Haumesser is a photographer who loves to share the joy of photography. The opinions expressed in this article are solely those of the author. You can find more of his work and writing on his website and Facebook.