This 'Little Planet' Solar Eclipse Photo Combines Day and Night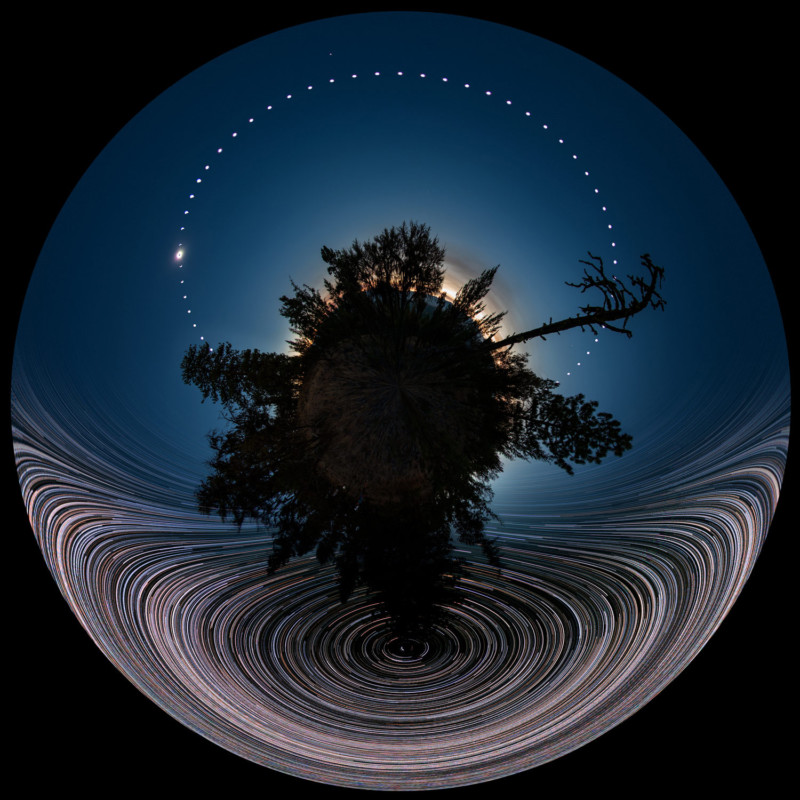 Here's a different perspective of the Great American Eclipse by photographer Stephane Vetter. It's a "little planet" photo that beautifully combines the solar eclipse with star trails.

Vetter visited Magone Lake in Oregon and found a perfect spot near a Douglas fir tree (seen at the center of the frame). During the night before the eclipse, Vetter spent 4 hours capturing the image of star trails circling the celestial north pole. This became the bottom half of the "little planet" photo.
The next day, Vetter shot a photo every 15 minutes from sunrise to sunset, including during the total solar eclipse (seen on the left side). A composited version of these photos was used for the top half of the "little planet" photo. And that's how this "360×180 panorama" was made.
You can find more of Vetter's work on his website and Facebook page.
---
Image credits: Photograph by Stephane Vetter and used with permission