This Solar Eclipse Time-Lapse is Being Made with Crowdsourced Photos
Google and UC Berkeley researchers have teamed up on a project called the Eclipse Megamovie 2017. They're taking crowdsourced photos of totality during the Great American Eclipse and turning them into one long timelapse of the eclipse passing over the United States.

The 2.5-minute video above was created with the help of over 1,000 volunteer photographers along the total solar eclipse's path on August 21st, 2017.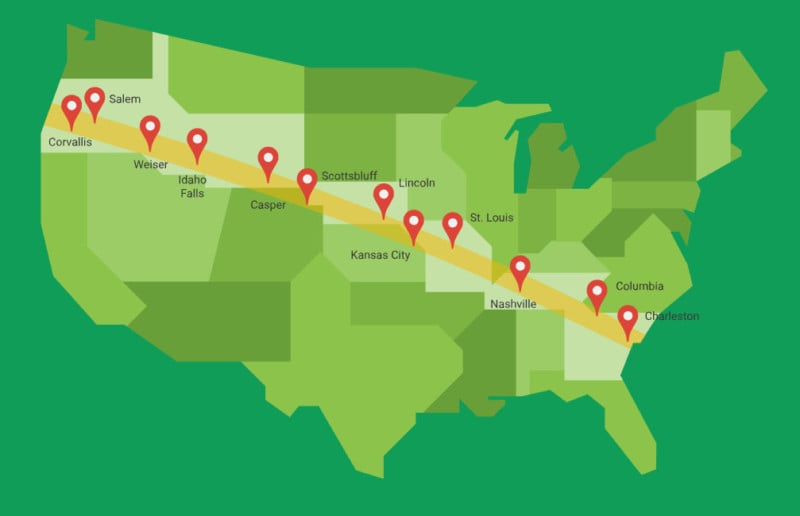 After gathering together the photos of totality, researchers used an algorithm to automatically line up the photos and stitch them together into the video based on the time and location data in the photo. The EXIF data allows the video to be an accurate time-based representation of what the sun looked like from the ground as it crossed the country.
As you'll see, there are "gaps" in the video in which certain photos are shown for longer periods of time than others while there are no new images to show. If you were able to capture totality, you can help fill in the gaps by contributing your photos to the project.
As more and more photos are added, new versions of the video will be generated and shared through the website, providing a more and more complete timelapse of totality's journey.
(via Eclipse Megamovie 2017 via Digital Trends)