RIP: Microsoft Paint Killed Off After 32 Years
Microsoft Paint, the first image editing software experienced by countless photographers and PC users around the world, is being laid to rest. Microsoft has announced that it's abandoning the famous program after 32 years.

The Guardian spotted a newly published page on the Microsoft website with a list of Windows features that will be removed or deprecated in the upcoming Windows 10 Fall Creators Update. Among the many entries is a simple line that reads, "Microsoft Paint," with an indication that it will be deprecated.
Paint, which first appeared on Windows 1.0 in 1985, has been replaced by Microsoft's new Paint 3D program that features both 2D and 3D editing. The original Paint program's days are now numbered, as being "deprecated" means that it's "not in active development and might be removed in future releases."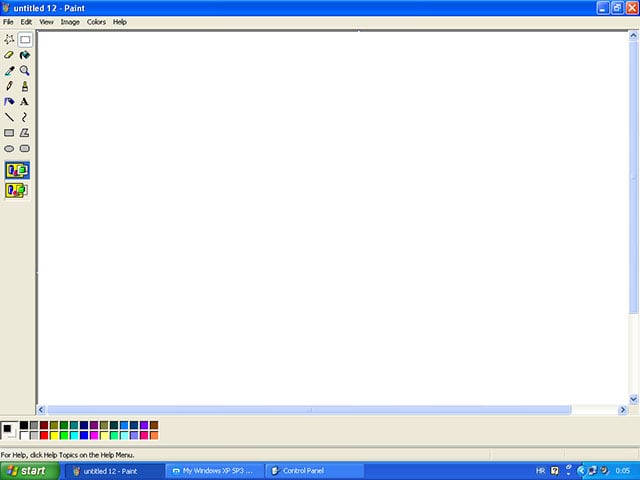 The first version of Paint was introduced by Microsoft in November 1985 and was a licensed copy of a program called "PC Paintbrush" by ZSoft Corporation. It allowed people to edit 1-bit black-and-white graphics in a proprietary "MSP" format. JPEG support didn't come to Paint until Windows 98 in the late 90s, in time for the format to take off with the growth of consumer digital cameras.
It's unknown how long Microsoft is planning to keep Paint bundled with Windows moving forward, so enjoy the program while you still have it around.
---
Update on 7/25/17: After a huge public outcry about the deprecation of Paint, Microsoft quickly published an announcement saying that Paint will be living on:
Today, we've seen an incredible outpouring of support and nostalgia around MS Paint. If there's anything we learned, it's that after 32 years, MS Paint has a lot of fans. It's been amazing to see so much love for our trusty old app. Amidst today's commentary around MS Paint we wanted to take this opportunity to set the record straight, clear up some confusion and share some good news:

MS Paint is here to stay, it will just have a new home soon, in the Windows Store where it will be available for free.
So even though MS Paint will likely be abandoned as far as updates go, Microsoft is planning to continuing offering the app for free through the Windows Store. It remains to be seen how long the app can remain functional as Windows development moves forward.