How to Fake a Drone Shot with a Phone and a Really, Really Long Selfie Stick
No-fly zones are increasing, regulations are tightening, and the situations where you can actually fly a drone in public spaces are dwindling. No bother — just use your smartphone and a really, really long selfie stick instead.

In this 2-minute video from Chung Dha, he runs through his setup for taking "aerial" shots from a drone's perspective… without a drone.
By using a 5-meter-long (~16.4ft) boom pole, coupled with a stabilizing gimbal, his shots really do look like the real thing.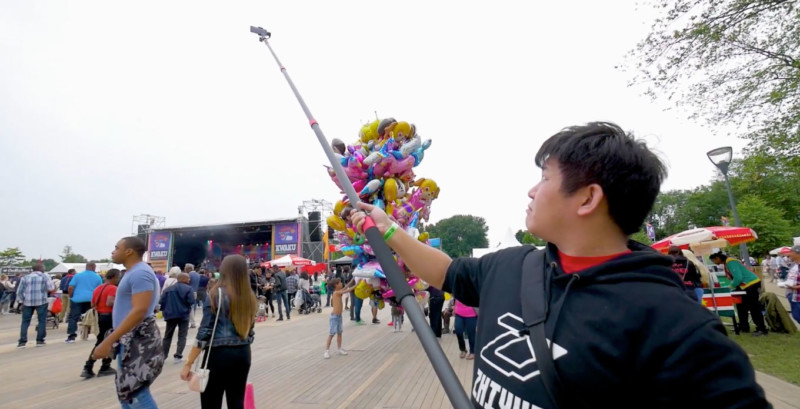 Combine the pole with moving yourself forward, as well as tilting the pole between different angles, and you have yourself a pretty natural "drone movement".
But you might have to cope with some strange looks.