Watch an Air-to-Air Photo Shoot of a 787 Dreamliner
Commercial air-to-air photography is an art that very few photographers have the opportunity or skill to get involved in. This 14 minute behind-the-scenes video from Everyday Reviews is as close as most will get, as it takes the viewer on a shoot of Air Canada's new livery.

Air Canada rebranded in February, which meant that new video and stills were required for marketing purposes. The process is a complex one, requiring a specialised team of photographers and formation pilots.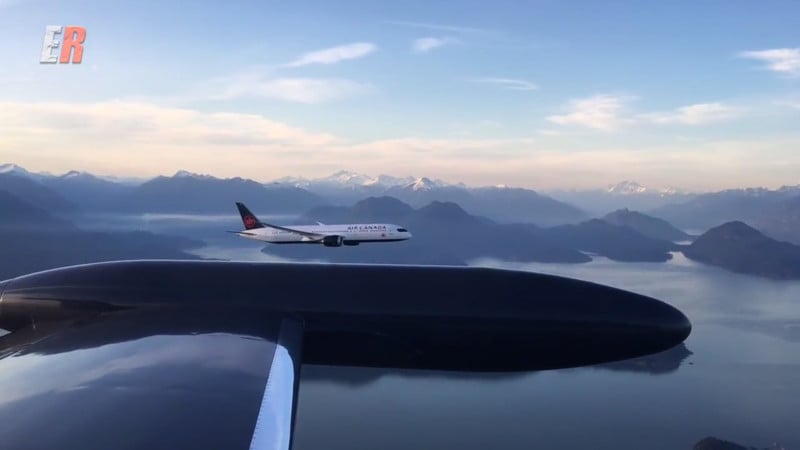 Flying alongside Air Canada's 787 Dreamliner is a Learjet 25B piloted by Wolfe Air pilots and their camera crew. The crew has a wealth of experience in the field, having shot footage for everyone from Delta to ESPN, the Olympic Games and the Transformers films.
The Learjet is packed full of camera gear, with 360 cameras pointing down through the camera belly, cameras bolted on to the wings, and REDs and Alexas inside. The photographers are simultaneously taking stills and video while communicating with their pilot to position the jet around the Dreamliner. The Learjet can get to as close as 25-50ft of the Dreamliner as the photographers shoot close-ups of the livery's detail.
Take a look at the video at the top for an insight in to the exclusive craft of air-to-air photography, and join us in our envy as we imagine shooting from a jet with the mountains and clouds as our backdrop.