Amazing GoPro POV Footage of an ISS Space Walk
On Friday March 24, ESA astronaut Thomas Pesquet completed a spacewalk of the International Space Station while wearing a GoPro, capturing 8 minutes of stunning video footage of their work far above the blue orb we call home.

Pesquet was joined by NASA astronaut Shane Kimbrough as they installed a new computer, disconnected a docking adapter to allow its move to a new location and maintained the Station's Dextre multipurpose robotic hand – among other tasks.
Pesquet also took the opportunity for a space selfie with the GoPro:
Though the spacewalk was routine for the duo, the footage produced gives us a humbling view of our Earth through the lens of a GoPro, as well as a view of the complex orbiting machinery that must be maintained by astronauts.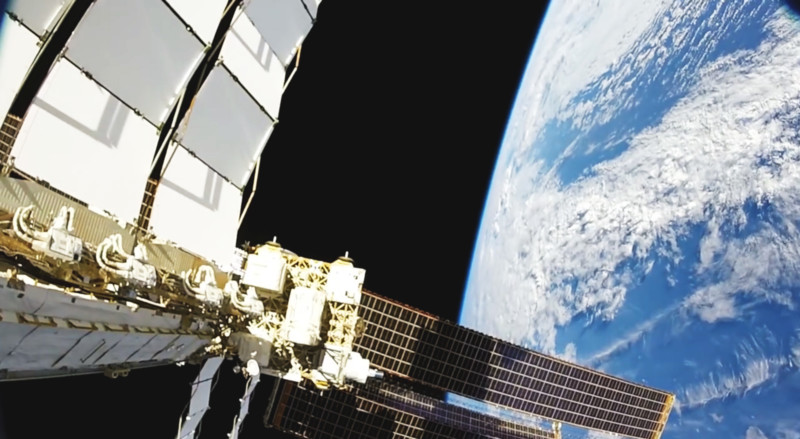 The footage is silent (because… it's space), but you can find the radio chatter on Soundcloud, posted by the ESA: