This Photographer Put a Giant Mirror In a Salt Flat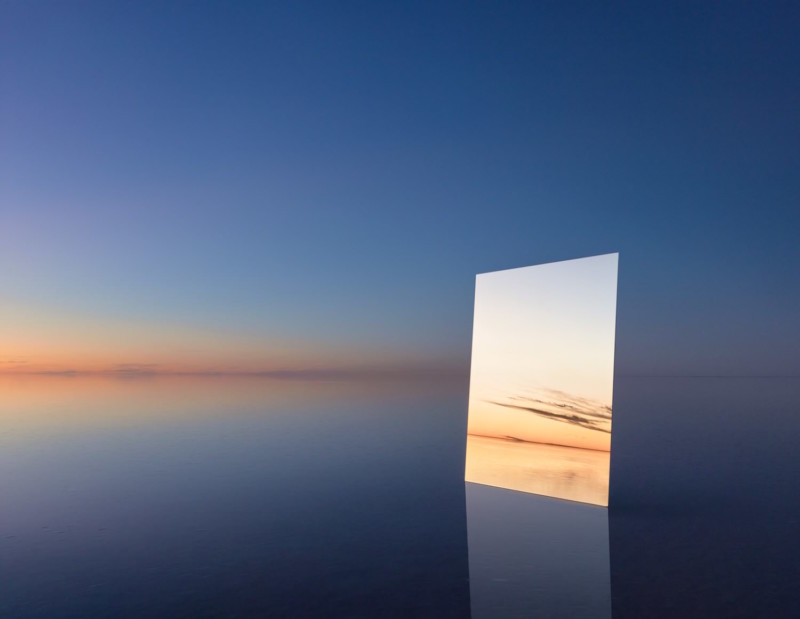 Australian photographer Murray Fredericks has spent years visiting and photographing the salt flats at Lake Eyre, the lowest point in Australia. For his latest project, titled Vanity, Fredericks brought a giant mirror and created gorgeous, abstract landscape photos at dawn, dusk, and night.

After trekking into the salt flat with his tent, camera, and gear, Fredericks camps himself for weeks at a time. When he spots a scene that's just right, the photographer places his 1200x1800mm (~4x6ft) mirror into an inch of salt water and uses it to redirect our gaze away from the background.
The result is a creative combination of color, abstraction, and minimalism.
"Rather than employing the mirror as a symbol of self-reflection, Fredericks redirects our gaze away from ourselves and into the immense environment," his project statement says. "His translations of the landscape verge on otherworldly; mirrors float gently like windows or portals, offering a dual experience of looking both into another realm and out, as the lake's glass-like surface reflects an infinite space above."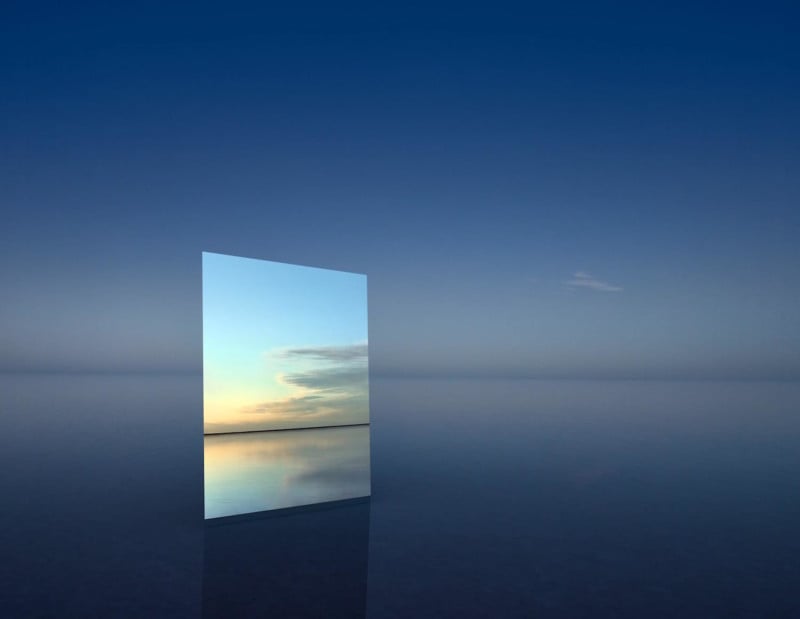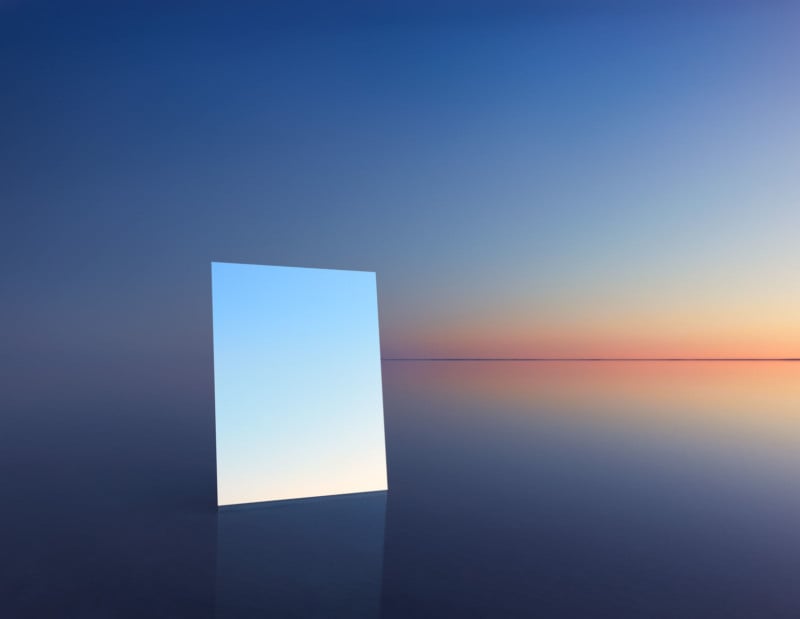 Here's a behind-the-scenes look at how these photos were made:
We first featured Fredericks' Salt project back in 2011, when it was already 8 years in the making. You can find more of his work on his art and commercial websites as well as on Instagram at @murrayfredericks. Vanity can also be viewed in exhibitions at Hamiltons Gallery in London through June 14, 2017, and at ARC ONE in Melbourne through May 27th, 2017.
---
Image credits: Photographs by Murray Fredericks and used with permission