Photographer Gets Cyberbullied After Defending Photo Copyright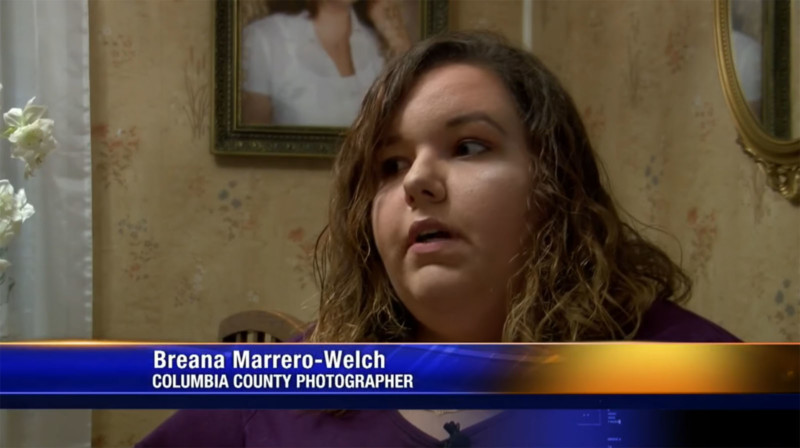 A Georgia photographer was harassed by hundreds of cyberbullies this past week after she attempted to protect her copyright upon discovering that a popular Instagram user had use her photo without permission.

The ABC-affiliate TV station
WJBF reports
that the whole thing started when 20-year-old photographer Breana Marrero-Welch of
Easy Breezy Photography
found one of her photos posted by the Instagram account
@the.real.john.sema.2
, which has over 66,000 followers.
The photo had been republished without permission to make fun of the shot, which shows Marrero-Welch's friends posing with a couple of cars.
Marrero-Welch then contacted the user and asked them to take down the copyrighted photo, and that's when things got nasty. Instead of complying with Marrero-Welch's request, @the.real.john.sema.2 shared the takedown request with their 66K+ followers, directing them to Marrero-Welch's personal Facebook account as well.
Soon, hate-filled messages started flooding the photographer's social media accounts. Some people called Marrero-Welch "fat" and "a whale," comparing her to the Michelin Man.
"He said, I look like the type of girl that was touched by her uncle at a barbecue when she was younger and ate her feelings while growing up," Marrero-Welch tells WJBF.
Some of the public messages contained death threats and her home address. Others began leaving fake negative reviews on her Facebook business page, temporarily dropping her average rating from 4.8/5 stars to 1.9/5.
When Marrero-Welch's story went public, however, other friends and photographers rushed to her defense. Her average rating has since risen back to 4.7/5 due to thousands of positive 5 star reviews dwarfing the 170+ 1 star reviews left by bullies.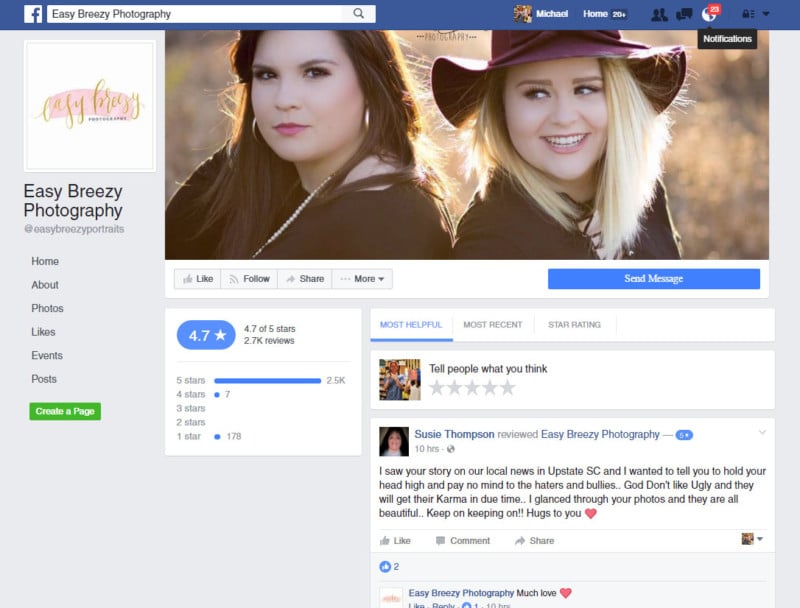 "If I didn't have the support system that I have right now, I would have done something to myself," Marrero-Welch tells WJBF. She's now working to share her story with others who might be going through similar cyberbullying ordeals.
---
Image credits: Header still frame and screenshots by WJBF