Kamerar ZOOM is the First Dual Lens Add-On for the iPhone 7 Plus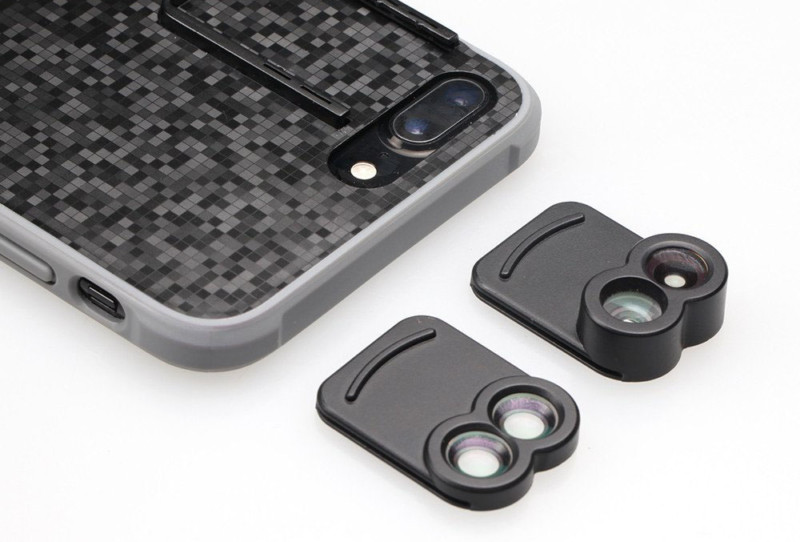 Say hello to Kamerar ZOOM, the world's first dual lens attachment system for the iPhone 7 Plus.

There are currently two lens pairs in the system: a fisheye/telephoto pair and a macro zoom lens.
Both lenses are mounted to an iPhone 7 Plus using a special smartphone hard case that snaps onto the phone. Then simply slide the lens you'd like to use into the slot on the back and you're ready to shoot.
"We provide the unique ability to zoom and get extreme close-up detail. Use the Macro Zoom lens with both lenses on the iPhone 7 Plus," writes Ztylus.
"With the Fisheye and Telephoto lenses, you can greatly extend your optical zoom range and capture a variety of shots that you couldn't achieve with just your phone," Ztylus says.
The product was created by a partnership between Kamerar, which designed the housing, and Ztylus, which created the optical system.
You can purchase the Kamerar ZOOM system (the case and two lens attachments) for $45 from the Kamerar store.