Leica and ONA Team Up on Luxury Line of Camera Bags for Red Dot Lovers
If you're hungry for new ways to proclaim your love of Leica's iconic red dot, you're in luck. Leica has teamed up with ONA Bags to create six different luxury camera bags that are both stylish and red dot approved.
The new bags—six in total, 5 messenger bags and one rucksack—were created as a followup to ONA's "Berlin II" bag, which was made back in 2014 to commemorate Leica Camera's 100th anniversary. They're called the ONA FOR LEICA line, and each piece features red lining and a single red rivet—there's your red dot.
As we mentioned above, there are 6 bags in the line total: The Bowery for Leica, The Prince Street for Leica, The Brixton for Leica, The Berlin II for Leica, The Camps Bay for Leica, and The Roma for Leica.
The Bowery, Prince Street, and Brixton each come in five different options (two leather, three water-repellent waxed canvas); the Berlin II is available only in leather, in either brown or black; and, finally, the Camps Bay rucksack and Roma messenger bag are only available in canvas.
Here's a look at each of them in turn: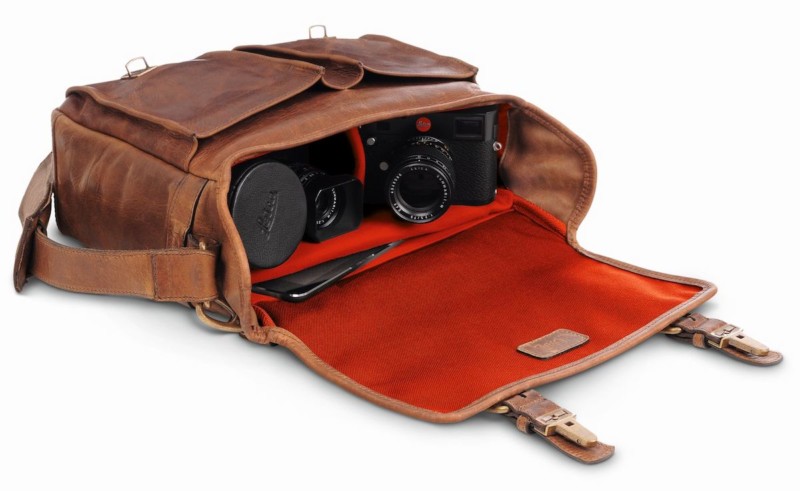 According to Leica, these bags will be available "exclusively in Leica Stores and Boutiques from November 2016," although if you're really interested, the original Berlin II and the Bowery for Leica are both up on ONA's online store as of this writing.
Prices this special edition run haven't been announced yet, but the Bowery and Berlin II go for $280 and $400, respectively.