4K HDR Timelapse Captures the Magic of Snøhetta Viewpoint in Norway
The Snøhetta Viewpoint (or Viewpoint Snøhetta) in Dovrefjell, Norway is one of the most beautifully designed spaces we've seen. And if you haven't seen it, there's no better introduction than this 4K timelapse captured by photographer Alejandro Villanueva.
Designed by the company Snøhetta and managed by the Norwegian Wild Reindeer Center, the viewing pavilion merges beautifully with the Norwegian landscape. Access is free to the public, but to capture his timelapse, Villanueva did one better: he got exclusive access from the Norwegian Wild Reindeer Center.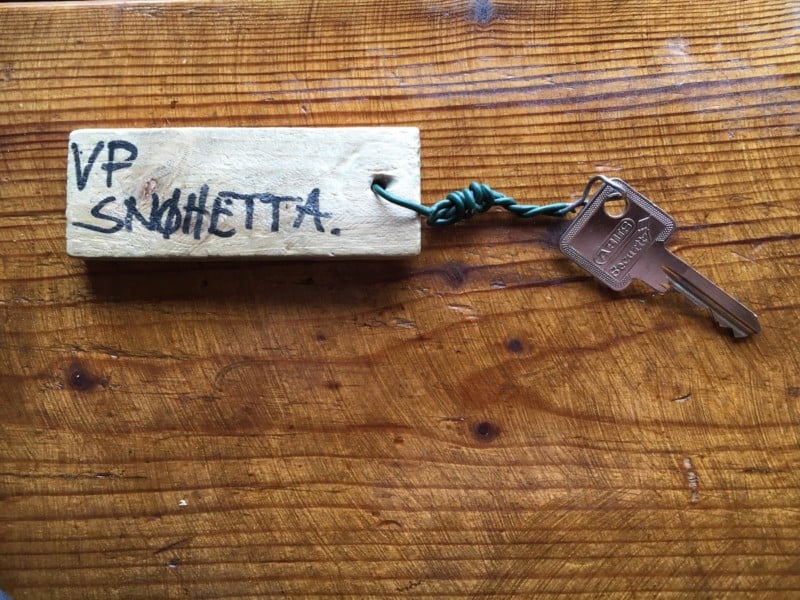 The final product was captured using a 5D Mark III with Canon 16-35mm, Canon 50mm, Canon 70-200mm, and Sigma 24-105mm lenses. Motion control was done with a Kessler Second Shooter and a Kessler Cineslider.
The external shots were easy enough: single exposures just like any other timelapse. However, capturing the interior without blowing out the view (or visa versa) required some intense HDR work.
"All the outside sequences were single exposures, but the three inside sequences were made up of 3 to 5-photo HDR brackets, which translates into a gigantic amount of data to handle," Villanueva tells PetaPixel over email. "Just to give you an idea, the corner sequence almost at the end of film alone, had over 3,500 images."
Here are a few of Alejandro's favorite stills from the project, along with some BTS photos of his setup that he was kind enough to send along:
The final product is remarkable, a beautiful indoor-outdoor timelapse that you would never know was full of 3 and 5-shot blended HDR frames. We're almost too familiar with the spectacular nature timelapse in 4k or even 8k nowadays. But this… this is something different; dare we say, better.
You can see more from Alejandro by visiting his website.
---
Image credits: Photos and video by Alejandro Villanueva and used with permission.