A Free 11-Week Digital Photo Class by a Former Stanford Professor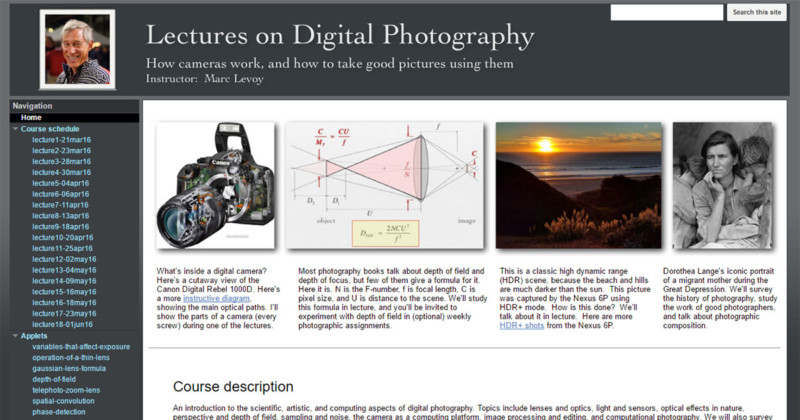 Want to take a university-level class on digital photography for free? Former Stanford professor and current Google engineer Marc Levoy has a site containing his complete course materials for a class that he has taught 5 times at Stanford and once at Google.

Levoy's course is based on the CS 178 (Digital Photography) class at Stanford, which we featured back in 2011, but the resources on Levoy's site are the latest updated materials that were used to train Googlers in 2016.
The 11-week course requires no prior knowledge in photography and is "an introduction to the scientific, artistic, and computing aspects of digital photography," Levoy writes. "Topics include lenses and optics, light and sensors, optical effects in nature, perspective and depth of field, sampling and noise, the camera as a computing platform, image processing and editing, and computational photography."
"We will also survey the history of photography, look at the work of famous photographers, and talk about composing strong photographs."
On Levoy's website, you'll find 18 lectures starting with "Image Formation" on week 1 to "History of Photography (Part 5) on week 11. Each of the lectures contains a video of Levoy teaching that session at Google's Mountain View campus.
Here's a screenshot showing the full course schedule:
To give you a taste of what a lecture is like, here's lecture 15, which is on "Light and Reflection":
You'll also find keynote slides from the lectures, various applets for understanding the concepts, and assignments to complete after each session.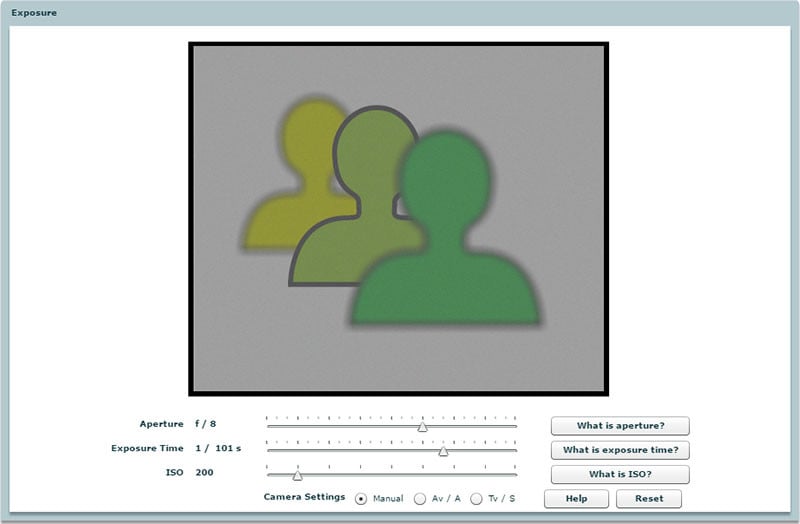 So if you've been wanting to do some formal learning on "How cameras work and how to take good pictures using them," head on over to Levoy's amazing online resource and start with Week 1 for your self-paced studies.
---
P.S. If you're looking for more free online photo education, here's a list of great tutorials and courses we shared back in 2014.