Adorable Portraits of Rescued Baby Sloths
Photographer and conservationist Sam Trull originally moved to Costa Rica to study primates… then she met her first sloth. It was Slothlove at first sight, which is, incidentally, also the title of her first photo book dedicated to adorable portraits of rescued sloths.
Since her move to Costa Rica, Trull has become the co-founder and director of The Sloth Institute, so it's only right that her first photo book feature a sloth portrait project with a purpose.
Many species of sloth are in serious trouble, and Trull's documentary photographs, captured at an animal refuge in Costa Rica named Kids Saving the Rainforest, are helping to generate the awareness the cause needs. As their protector, friend, and sometimes savior, Trull's photos go way beyond "cute." There's substance here.
Of course, that's not to say a photo of a baby sloth in a coffee cup isn't also cute as crap…
Speaking with National Geographic, Trull explains why she set out to publish a photo book of adorable sloth portraits.
"My main motivation was to educate people about sloths, because there's a lot of misinformation out there," she explained. "I hear some of the craziest things, like sloths never get stressed, which just isn't true. Maybe because of that, sloths don't get a lot of respect."
In an attempt to remedy this, the photographs in the book are accompanied by powerful stories and interesting little facts. If you didn't already love sloths, Slothlove will get you there. Here's a look at a selection of photos from Slothlove that Sam was kind enough to share with PetaPixel: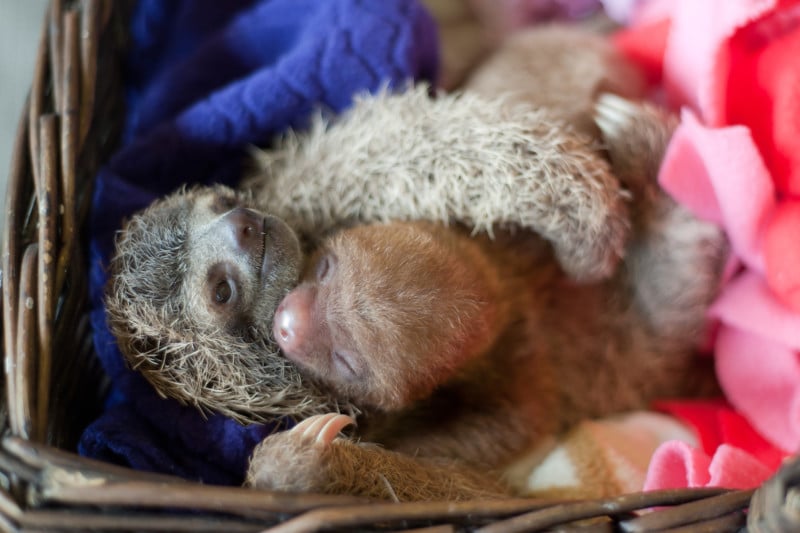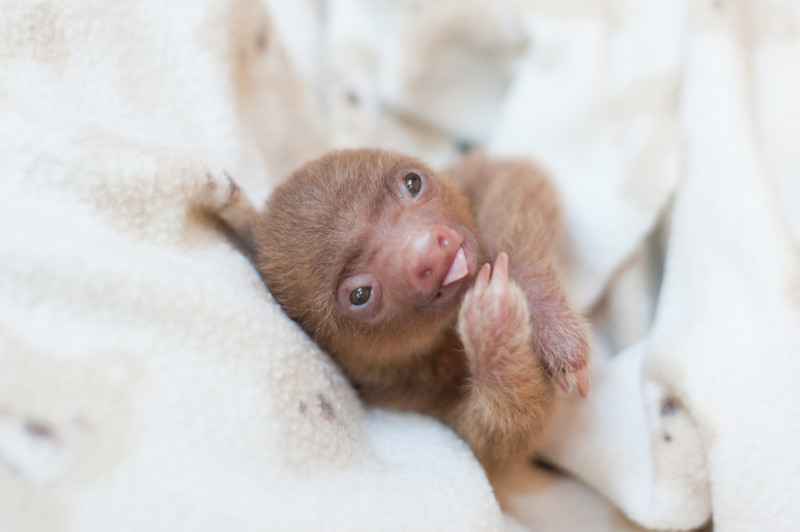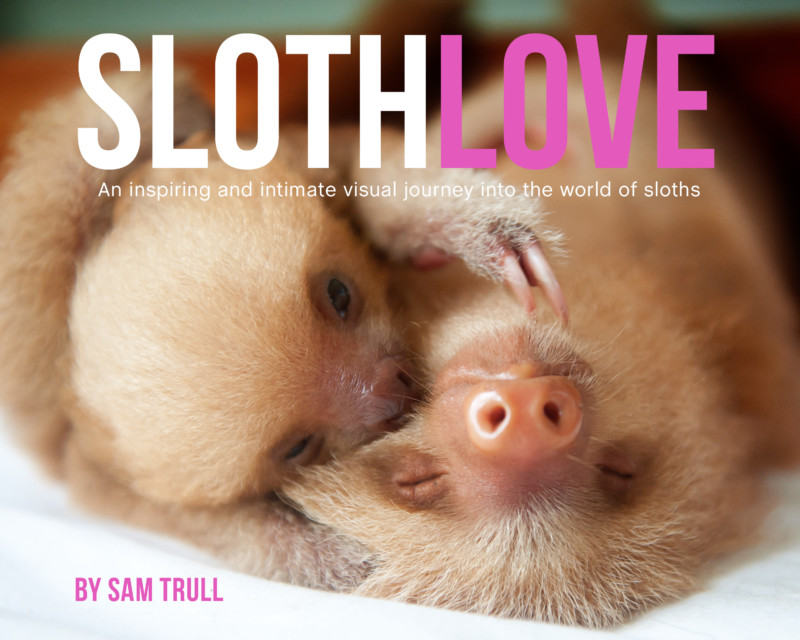 If you want to support Trull and The Sloth Institute, you can pick up Slothlove on Amazon or donate to the institute's GoFundMe campaign. And if you want to hear more from Sam or ask her questions about any of the cuties in the photos above, you can find her and some of those stories on Twitter.
---
Image credits: All photos by Sam Trull and used with permission.