Haunting Ambrotypes of Endangered Species Encased in Ice
When photographer Erik Hijweege realized that there were over 22,000 species on the IUCN Red List of Threatened Species, he was shocked… and inspired. Inspired to create a hauntingly beautiful series of glass ambrotypes depicting some of these endangered species encased in ice.
The resulting series and photo book are both called Endangered, a series of wet plate collodion images that draws on the fragility of both the animals depicted in each photo, and the glass the images are captured on.
"Fascinated by the beauty of the imperfections inherent in the [19th century wet plate collodion process], I started on endangered," writes Hijweege in his artist statement. "The fragility of the glass and the authentic nature of the process seemed to me to fit well with the animals' vulnerable status."
Hijweege wouldn't reveal exactly how he set up the photos, saying that he'd like to leave that piece to the imagination of the viewer. "To me," he told us, "they are endangered species preserved in ice."
What he did tell us was that each of these images was captured with an Arca Swiss 8×10" camera using an old (1880) Copper Petzval lens with a focal length of around 360mm. Scroll down to enjoy a piece of this photo series for yourself: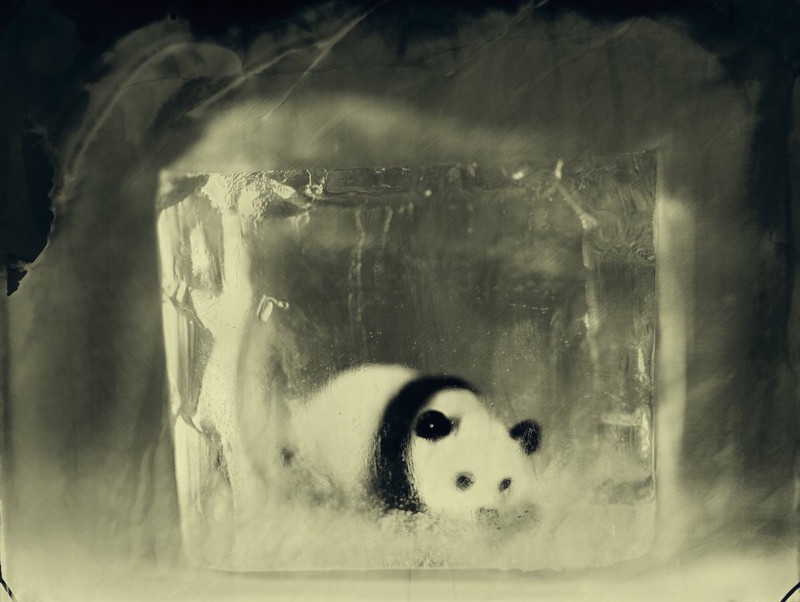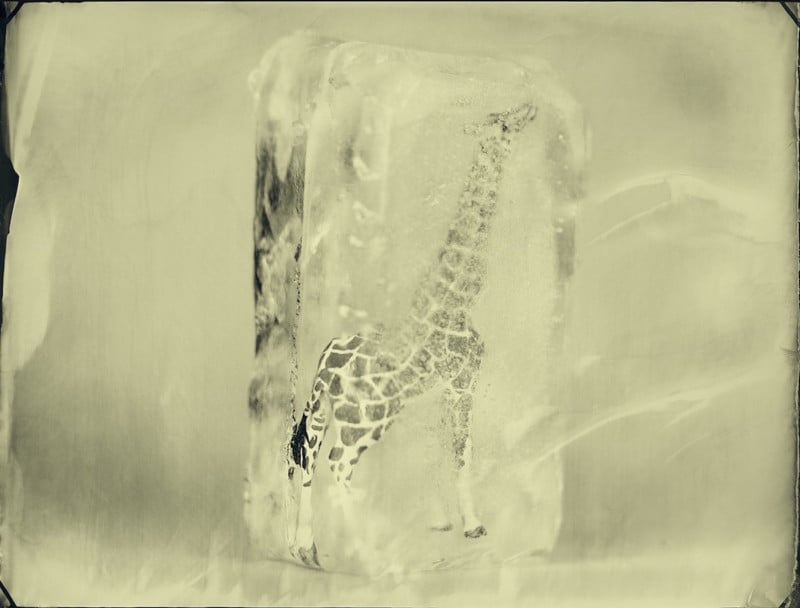 If you want to see the full series, you can pick up the book here. And if you want to see more of Hijweege's photographic work, head over to his website or give him a follow on Instagram.
(via Medium)
---
Image credits: All photographs by Erik Hijweege and used with permission.