This is the Brightness of an Off-Camera Lightning Strike at Night
Photographer Matt Taylor was shooting with the 4K photo mode on his Panasonic Lumix G7 on a recent evening when a bolt of lightning flashed across the sky off camera. Taylor's resulting photos show how much the bright flash from a lightning can illuminate a nighttime scene.

Here's the sequence of 3 still photos Taylor captured, one before, one during, and one immediately after the lightning strike: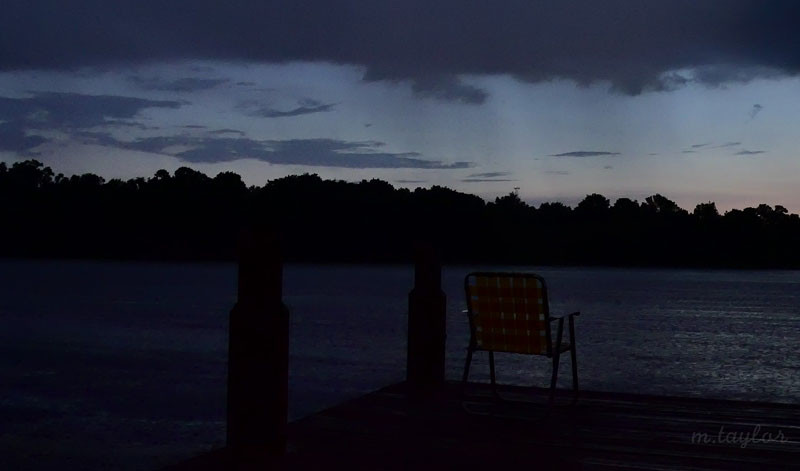 "The lightning is out of the frame to the left, but you can see how much the light changes the scene," Taylor tells PetaPixel. "Photo looking west, and the lightning probably struck 1-2 miles south. Note the lack of shadows under the chair."
Looking for a unique and difficult photo project idea? Try shooting a series of landscape photos illuminated by off-camera lightning.