Paper Dolls: Recreating Iconic Fashion Looks with Paper Cutouts
The inspiration suddenly came to me while I was having a shower. I've always been highly interested in fashion shooting, but since the bar to entry of a great fashion photo is so fixated on the clothing, why not make them out of paper?
Considering my financial status at the moment, it seemed like a pretty legit idea… and thus was born my Reality Paper Doll series.
My initial plan was to use the 2016 Spring/Summer collection as my sketchbook for paper dolls, but I felt like they lacked the sense of representation. On top of that, since I am already going to "pay tribute," I might as well pay tribute to the classics. For that, I spent a lot of time doing research and studying history of fashion design; then, finally, I picked out a selection of clothes ranging from the 1930 Lobster Dress by Elsa Schiaparaelli to the 2010 Viktor & Rolf—a total of nine classic designs.
In order to achieve planar visual effect, the designs I picked out all share one common trait: they had to be ideal for a 2D paper doll clothing sketch.
Each of the designs has their own stories behind it. In order for the pictures to look more fun and lively, I added a few paper-made accessories such as dogs, cats, and surf boards. The finished product took a total of four months to complete, including drawing with Photoshop and Illustrator, vendor's printing, and finally trimming them.
In terms of shooting style, I wanted to express it in a childlike manner so I chose amusement parks as my shooting sites. With their highly vivid color palette, amusement parks were the perfect backdrop on which I could construct a comic-like or poster-like image. See all of the results below: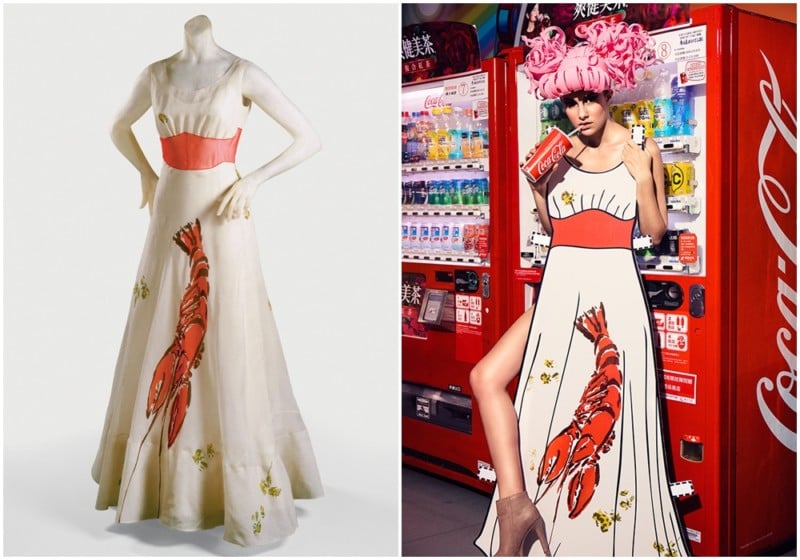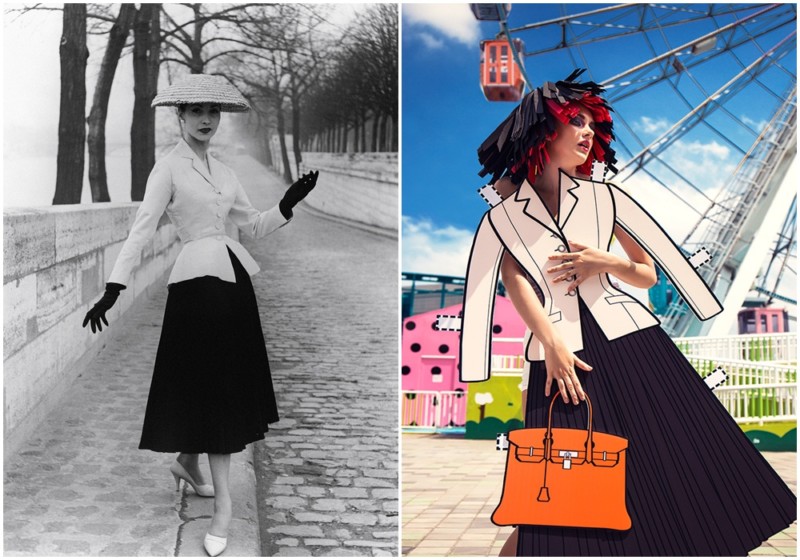 It might surprise you to find out that the biggest challenge on the day of the photoshoot was the weather. With the temperature reaching 38°C (100°F), everyone was feeling very unpleasant and almost fainted. One memorable moment in particular happened when some cotton candy that was supposed to be used as a prop melted due to extreme heat before we had the chance to use it!
I must thank each member on my team because none of this would be possible without their hard work and efforts. Special thanks goes out to my make-up and hair artists, whose ingenuity and sense of beauty made my paper dolls that much more dramatic.
---
About the author: Ajax Lee is a Taiwan-based photographer and retoucher who is passionate about fashion & trends. You can find more of his work on his website, or by following him on 500px.